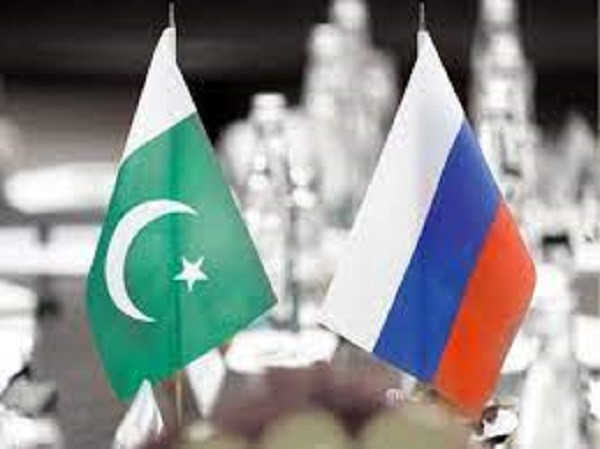 ---
ISLAMABAD:
The Ural Chamber of Commerce and Industry and the Federation of Pakistan Chamber of Commerce and Industry (FPCCI) have signed a memorandum of understanding (MoU), creating further economic and trade cooperation opportunities between the two countries.
The Russian side was represented by Vice President Mikhail Kozlov while FPCCI was represented by Mohsin Sheikh, Director, and ex-chairman of the Pakistan-Russia Business Council. Minister for Economic Affairs Omar Khan witnessed the signing of the agreement signed on Thursday.
The signing ceremony was witnessed by Pakistan's Federal Minister for Economic Affairs Omar Ayub Khan and attended by Ambassador of Pakistan in Russia Shafqat Ali Khan, Minister of Trade and Investment of the Embassy of Pakistan Nasir Hamid, representatives of the Russian Ministry of Economic Development Israfil R Ali-Khan, Nikita Buzanov and other officials of the two sides.
The agreement is seen as a new beginning in relations between Pakistan and the Ural region of the country.
Also read: Pakistan, Russia vow to combat terrorist propaganda
Earlier today, Mikhail Kozlov and Mohsin Sheikh accompanied by representatives of the Crescent Group and The Colony Group held a meeting at the Ural CCI to discuss opportunities for trade cooperation and new niches for Pakistani companies that seek to enter the Russian market.
The two countries have significantly strengthened their political and economic relations over the past years despite the pandemic. The current intergovernmental negotiations on building the New Trade Corridor through the Pakistan-Central Asia-Russia is a clear sign of the new page in the strategic partnership between the two countries.
The development comes days after Russia and Pakistan acknowledged each other's efforts against international terrorism and resolved to continue talks on counter-terrorism financing and the spread of terrorist propaganda on the internet.
In the meeting held on Monday, the two sides exchanged views on matters related to the global war on terror and extremism, besides the current challenges, as well as new threats to international and regional peace and security.
COMMENTS
Comments are moderated and generally will be posted if they are on-topic and not abusive.
For more information, please see our Comments FAQ