 ---
A horrifying video of a female activist of the Pakistan Tehreek-e-Insaf, Laila Parveen, and her brother being manhandled by lawyers on Malir courts premises recently made rounds on the internet. Netizens are not only furious but beyond terrified of the justice system failing women where it's supposed to protect them.
Celebrities like Ayesha Omar and Maya Ali have taken to their Instagram handles to express their disappointment and disgust by the unlawful act and call out the failure of our justice system.
The victim along with her brother was there at the court in connection with a case she lodged against her ex-husband Advocate Hasnain about a dishonoured cheque. The lawyers' fraternity allegedly tried to intimidate her through violent methods. Actor Maya Ali, on her Instagram story, shared that she has "no words to describe my feelings after watching this barbaric incident."
She called out lawyers for their inhumane behaviour and said, "Just saw a very disturbing video on social media where sick, mental, uneducated, or should I call them educated animals who call themselves lawyers were beating a woman up badly." The Parey Hut Love star questioned the irony of the guardians of law breaking the law at their convenience at their place of work. "Aren't they supposed to fight for justice or give people justice?" she added.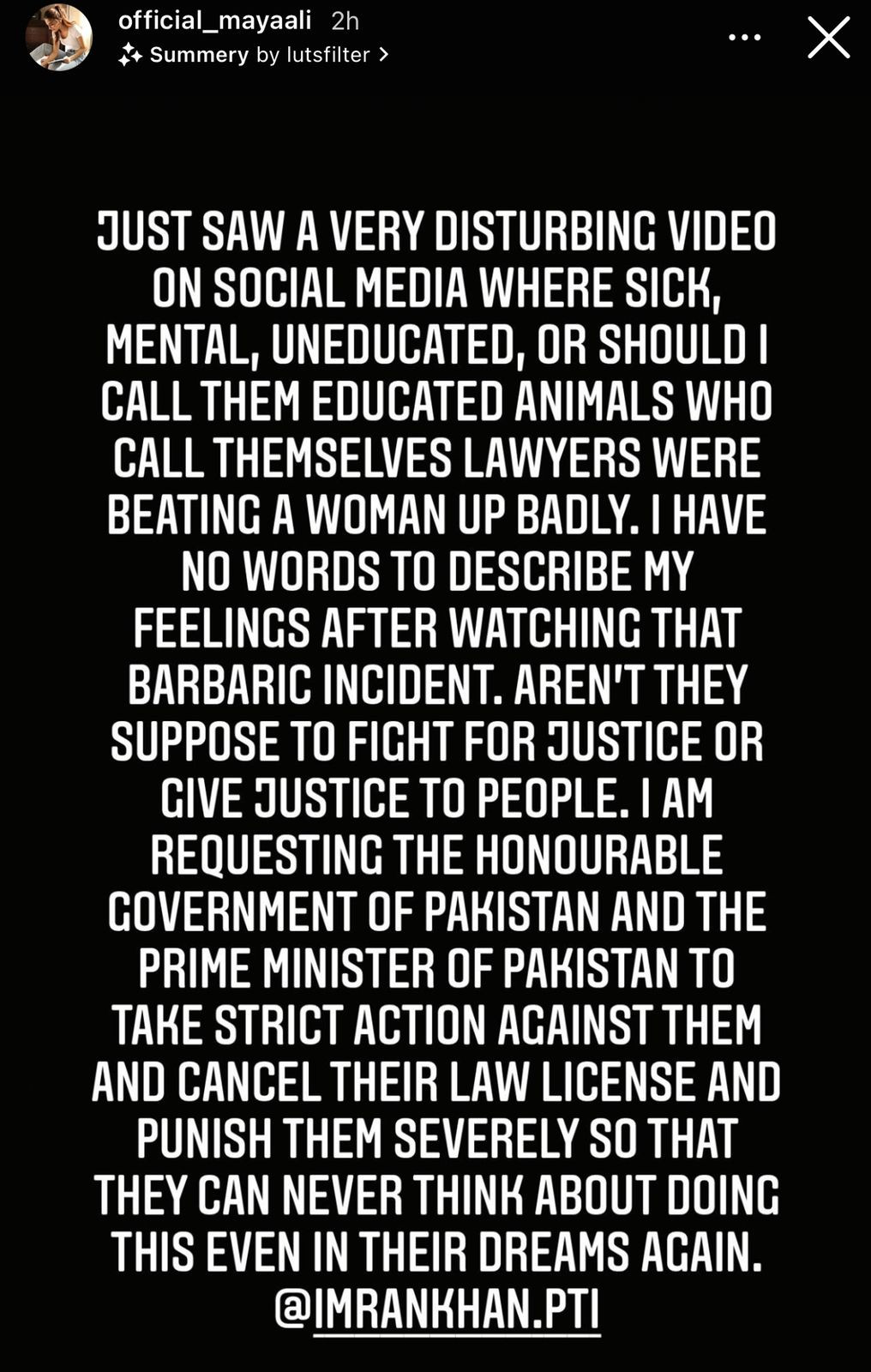 Maya went on to request the government and the prime minister of Pakistan to "take strict action against them and cancel their law license and punish them severely so they can never think about doing this in their "dreams again" and tagged the official account of Prime Minister Imran Khan.

The Bulbulay star, Ayesha Omar, also shared a report of the incident on her story and took a jibe at our failed and incompetent judicial system. "These are our courts. These are our lawyers," she said.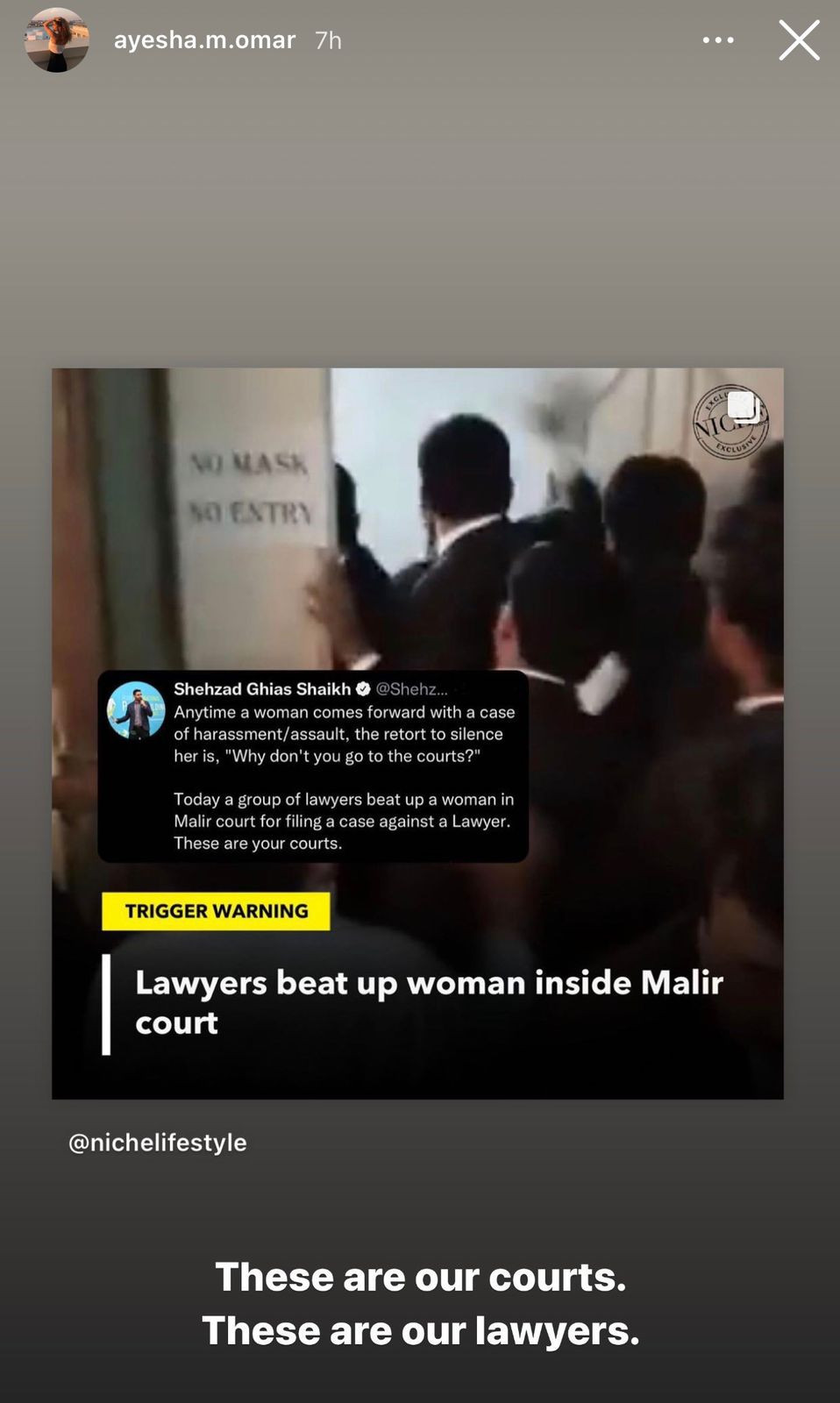 People often question why women do not take the legal route to seek justice in cases of injustice but fail to understand how our system inherently negates their word and tries to shut them down. These acts do not happen in private and secrecy; this video is evidence for places of justice being flawed and of power placed in the wrong hands.

Have something to add to the story? Share it in the comments below.

COMMENTS
Comments are moderated and generally will be posted if they are on-topic and not abusive.
For more information, please see our Comments FAQ