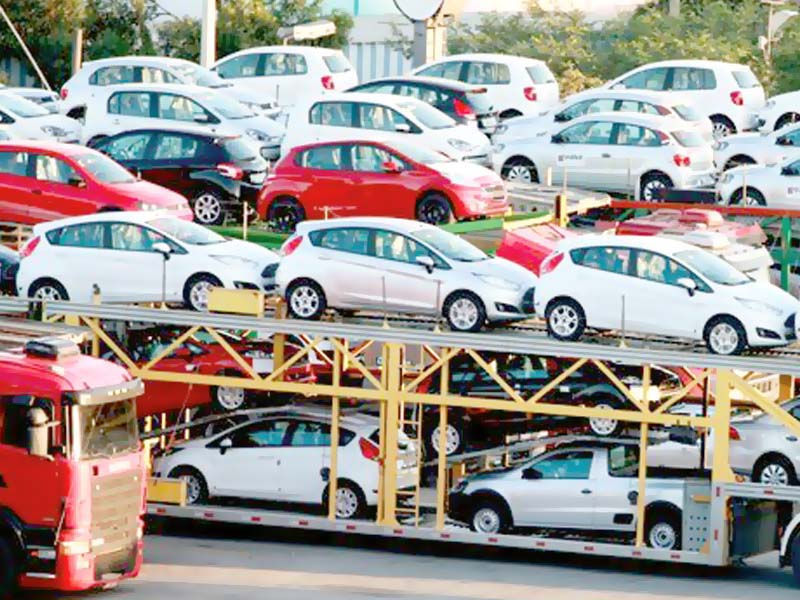 ---
ISLAMABAD:
The government has expressed concern over the collection of premium by auto industry players on the immediate delivery of new cars to customers.
A key aide to the prime minister was disappointed with the charging of premium – "own money" – on four-wheelers and was also dissatisfied with the measures taken by the industries ministry to discourage the "illegal practice".
Special Assistant to Prime Minister on Political Affairs Malik Muhammad Amir Dogar highlighted the issue in a meeting of the Public Accounts Committee (PAC) held at the Parliament House on Wednesday. MNA Rana Tanveer Hussain chaired the meeting.
Dogar pointed out that the Ministry of Industries and Production gave a briefing on the auto sector to the federal cabinet, when it met on Tuesday, with special focus on the collection of premium.
The special assistant revealed that investors were charging customers illegally Rs800,000 on the immediate delivery of large vehicles and Rs100,000 to Rs500,000 on smaller cars.
Auto financing comprised 30% of the overall lease of cars, he said and asked the government to call officials of banks providing auto financing, company owners and the Ministry of Industries for a briefing.
Committee member Khawaja Asif emphasised that auto companies failed to ensure the use of all domestically produced auto parts in vehicle manufacturing through the deletion programme, though the deletion process was supposed to be completed in 1998.
He alleged that auto companies were depositing billions of rupees of public money in commercial banks and were enjoying interest income on the deposits by delaying the delivery of vehicles.
As chairman of the committee on auto sector, constituted by the previous government in 2004, Asif recalled that he prepared a new auto policy, especially targeting the new entrants, but faced tough resistance from the Engineering Development Board (EDB) and the Ministry of Industries secretary at that time.
Auto companies gave "protection money" to the government and were using outdated technology in new cars, he added. MNA Noor Alam Khan said that consumers were paying premium of up to Rs800,000 because automakers failed to deliver four-wheelers in time.
Auditor General of Pakistan Muhammad Ajmal Gondal pointed out that various audit reports were available on the auto sector and they were awaiting action.
The committee directed the National Accountability Bureau (NAB) chairman to appear before it next week to respond to the audit paras and accounts related to the bureau.
NAB chairman did not appear before the meeting on Wednesday, which irked the committee chairman and its members. NAB headquarters director general explained that the chairman could not turn up because of his engagements in Lahore in the missing persons case. He was the chairman of the commission on missing persons.
Published in The Express Tribune, November 25th, 2021.
Like Business on Facebook, follow @TribuneBiz on Twitter to stay informed and join in the conversation.
COMMENTS
Comments are moderated and generally will be posted if they are on-topic and not abusive.
For more information, please see our Comments FAQ