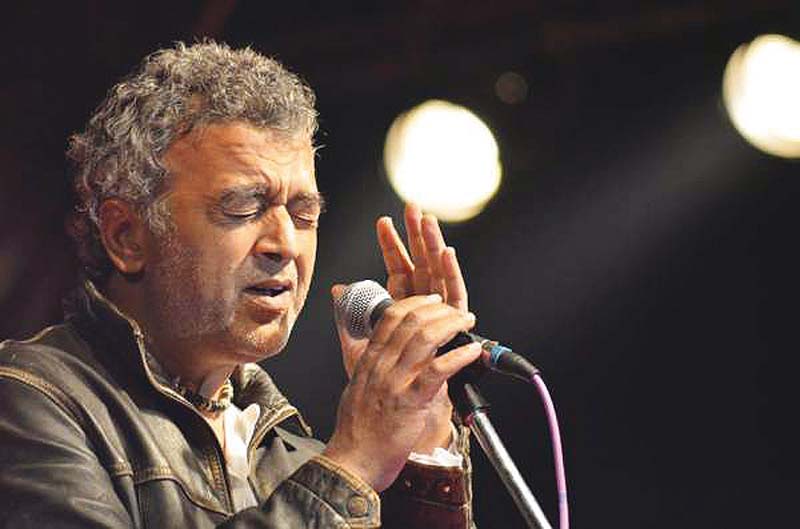 ---
Singer Lucky Ali recently took to social media to shed light on how his label, T-Series, did not credit the original lyricists for one of his albums, which was later shelved after the singer questioned the company's decision. The original lyricists of the album included Lucky, a woman, who Lucky remembers as being named Salma, hailing from Quetta, and a man named Aslam.
Lucky wrote in a Facebook post, "We did an album which T-Series called Kabhi Aisa Lagta Hai after a song in the album. It was recorded in London at Mikes Studio in Soho and partly at the T-series studio in Mumbai. Aslam wrote the album along with me and another lyricist based out of London. She wrote the song Jab Se Mili Tumse. I believe her name was Salma and she was from Quetta."
He continued, explaining how someone else was credited as a lyricist in the album due to the company's internal politics, "Then, another lyricist got the credit for writing the album because he was being promoted by the company, [who] then took the album off the shelves because we questioned their decision. Aslam should have gotten his due credit."
On how Lucky was never able to sing the songs live, he added, "We didnt perform the songs because we weren't allowed to without paying to sing our own songs, so we didn't sing them."
Lucky took to the comments of the post to add that he believes whatever happened was for the best, and that things worked out in the end. He wrote, "Whatever happened was for good whatever is happening is for the good and likewise whatever will happen will also be for good. So, why worry?"
In 2020, singer Sonu Nigam also spoke up against the "music mafia", targeting T-Series in particular. He spoke about the favouritism in the music industry and how only a couple of music banners hold all the power. In the seven-minute clip on YouTube, he talked about roadblocks in the career of the newcomers created by big music labels and in turn urged them to be kind.
COMMENTS
Comments are moderated and generally will be posted if they are on-topic and not abusive.
For more information, please see our Comments FAQ