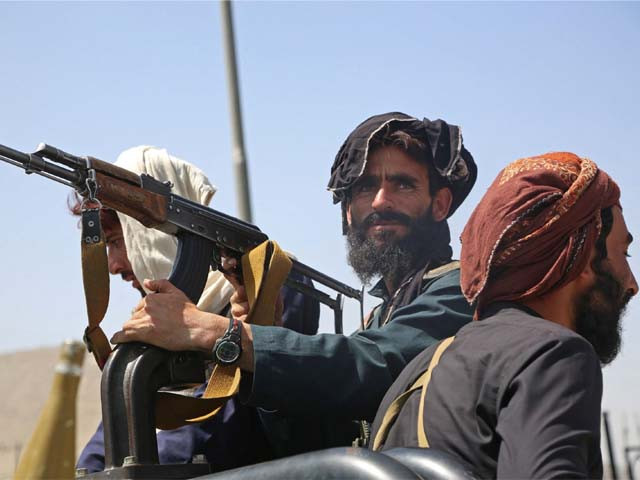 ---
PESHAWAR:
The Afghan Taliban have announced to include 25 new members in their interim cabinet, with the aim to accommodate those from Qatar's negotiating office and former members from various provinces of the country.
According to a statement issued by the group on Monday, the new names were announced as Afghan Shura met under the patronage of Ameer-ul-Momineen Mullah Habitullah Akhund in Kandahar.
Shahabuddin Dilawar – who was an ambassador to Saudi Arabia, counsellor to Islamabad and Peshawar as well as member of the Qatar negotiation team in Washington – has been made the minister of mines and petroleum while Haji Mullah Muhammad Esa was appointed his deputy.

Mullah Muhammad Abbass Akhund has been given the portfolio of the minister for natural calamities and other human-made incidents while Mulvi Sahib Sharifuddin was made as his deputy. Mulavi Inyatullah would also serve the ministry as a deputy.

Mulvi Sahib Hamdullah Zahid was appointed as the director of procurements and Mulvi Abdul Rahim his deputy. Mulvi Qudaratullah Jamal has been posted as auditor general and Mulvi Izatullah as his aide.
Also read: World to 'gradually accept' Taliban govt 'by default'
Mulvi Muhammad Yousaf was tasked with running the directorate of the prison department while Mulvi Habibullah Fazli as his aide.

Mulvi Karamatullah Akhunzada was appointed as director-general of reforms department and national services, Mulvi Ahmed Tawaha and Gul Zarin as deputy minister and director-general of borders and tribal affairs and nomads, respectively.

Sheikh Mulvi Abdul Hakim was given the portfolio of the imputed, those with disabilities and the martyrs.

Mulvi Saeed Ahmed Shaheed Khel was made deputy minister of education while Mulvi Abdul Rehman Halim was tasked with the deputy minister of rural development and reconstruction.
The group tasked Mulvi Atiqullah Azizi with the directorate general of the information and culture with an additional charge of affairs of youth.

Mulvi Saifuddin Tayib will oversee the directorate of relationships between various state institutions.

Haji Muhammad Ismail would take charge of the directorate of military courts while Mulvi Asmatullah Asim would oversee the Directorate of Red Crescent.
Also read: Taliban say humanitarian crisis in Afghanistan predates group's rise to power
Mulvi Rahimullah Mehmood was made the deputy of the Badri Brigade KF205 in Kandahar and Mulvi Abdul Samad as national army deputy of the Azam Brigades 215.

Haji Mullah Nasir Akhund and Mulvi Atifullah Arif would be the deputies in the ministry of finance and ministry of water and power, respectively.

Most of those whose names have been announced have served various positions including shadow governors in the previous Taliban regime.

Amongst the top-ranked Taliban commanders, Sheikh Abdul Rahim was a shadow governor in Kuner and was released in exchange with the Indian national earlier abducted by the group.

Also named in the cabinet is Mullah Muhammad Abbas, who served as a bridge between Pakistan and the then Taliban government and others issues.
COMMENTS
Comments are moderated and generally will be posted if they are on-topic and not abusive.
For more information, please see our Comments FAQ