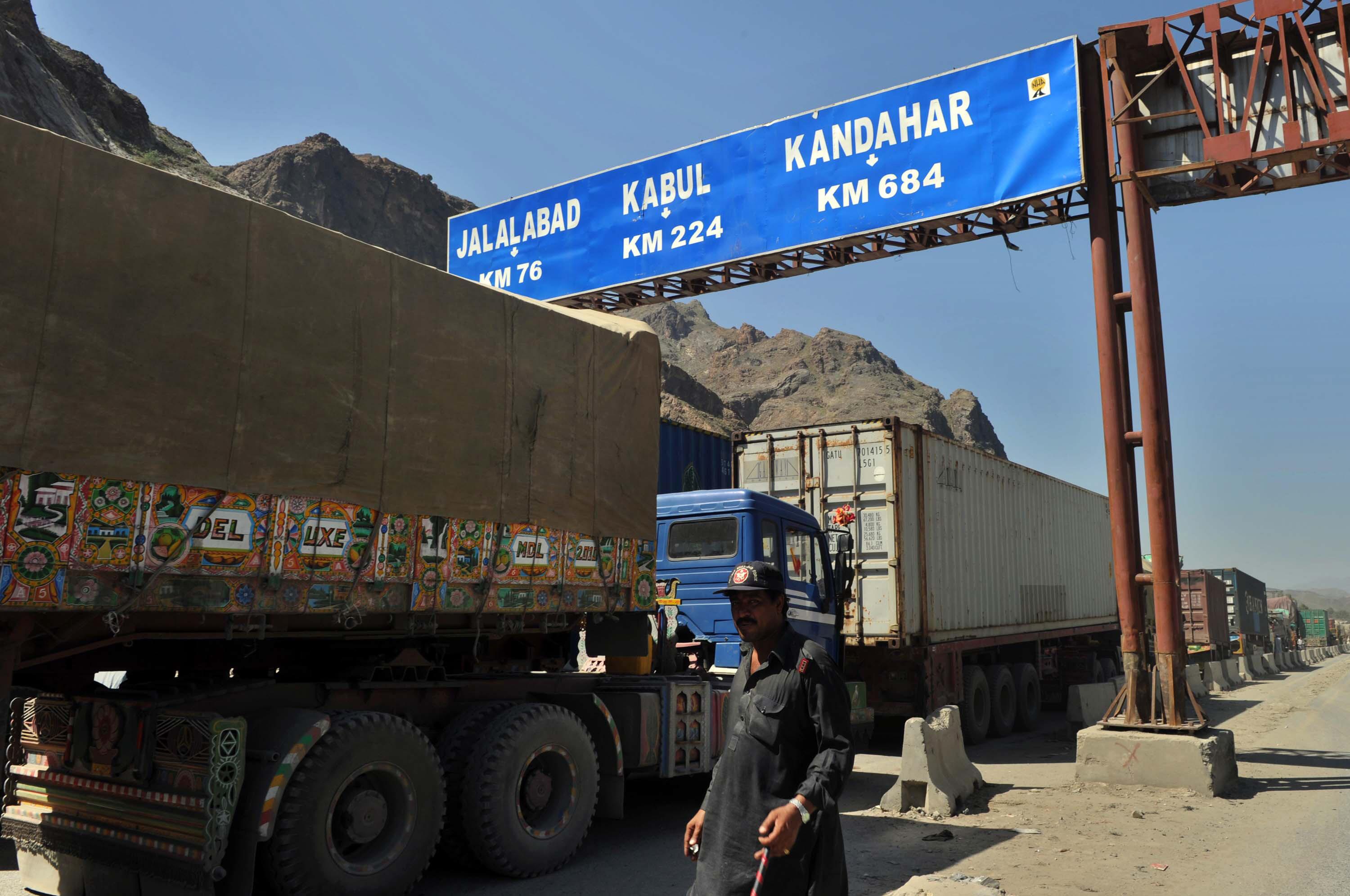 ---
ISLAMABAD:
To avoid a crisis following the stoppage of transit trade, Pakistan has given the nod to Afghanistan for a multimodal bonded air movement to land them there.
The Afghanistan-Pakistan Transit Trade Agreement (APTTA 2010) does not cover multimodal air to land transport as per its Article 4.
However, the commerce ministry and the Federal Board of Revenue (FBR) were of the view that this transit, initially from the Islamabad airport, would not only ease the provision of urgently needed support for Afghanistan but also generate goodwill for Pakistan in the international community.
The commerce ministry convened an inter-ministerial to discuss the coverage for air to land multimodal bonded movement from Islamabad to Afghanistan on October 15 this year. All the participants agreed to the proposal.
The federal cabinet has allowed the move while extending the APTTA 2010 for another six months.
It has issued directions to the FBR for "unhindered facilitation" to Afghan transit goods and trucks to pass through Pakistan's designated seaports and land territory beyond November 11 this year for a period of six months.
The cabinet also approved requesting reciprocal facilitation from Afghanistan for Pakistani transit goods and trucks to be implemented simultaneously for passing through Afghan territory for Central Asian
Republics and beyond before the signing of the next APTTA.
It also allowed multimodal bonded, air to land transit, for Afghanistan from Islamabad airport through Torkham and Ghulam Khan on trucks as recommended by the inter-ministerial committee.
The Afghanistan Transit Trade Agreement of 1965 allowed Afghan trucks to pass through border crossing points on the basis of road permits.
This mechanism was replaced with a temporary admission document in APTTA 2010, but was never implemented.
However, Afghanistan and Pakistan allowed passage to each other's trucks from 2011- to 2016.
The Afghan government stopped Pakistani trucks carrying export goods for Central Asian Republics at Jalalabad and Spin Boldak from October 2017 through a presidential decree.
In response, Pakistan also stopped Afghan trucks from moving beyond Peshawar and Chaman.
Afghan trucks were allowed movement within Pakistan and similar access was given to Pakistani trucks within the neighbouring country under the APTTA 2010.
A similar arrangement had been agreed by both sides during negotiations to finalise the APTTA 2021 with easier modalities. It was also extremely crucial for international road transport (TIR) operations from Pakistan.
The Commerce Division informed the cabinet that the APTTA 2010 was a 10-year agreement, which expired on February 11 this year.
It was extended initially for three months and subsequently for another six months by both the governments, with approval of their respective cabinets, by signing an additional protocol.
It was estimated that 30% of Afghan transit trade passed through Pakistan and the remaining 70% through Iran, Uzbekistan and Tajikistan.
Under the agreement, Pakistan's exports to Central Asia passed through Afghanistan. The extension expired on November 12 this year.
For the revision of the APTTA, two meetings were held – the 7th APTTCA and 8th APTTCA meetings were held in Kabul and Islamabad on November 16-17 and December 28-30 last year, respectively.
Subsequently, 22 sessions of the technical negotiations were held from April 12 to August 11 this year via video link. In these negotiations, about 95% texts had been agreed.
Therefore, the Afghan side invited its Pakistani counterpart to finalise it at a policy level in the 9th APTTCA meeting in Kabul, just before the change of the government in the neighbouring country.
A delegation of senior officials from ministries of foreign affairs, commerce, interior, finance as well as Customs and border agencies visited Kabul on October 21 this year and all the issues affecting the smooth movement of goods across the borders were discussed. IT was also decided to engage at working level.
Therefore, the Pakistani embassy had extended invitation to Afghan officials to visit Islamabad for this purpose.
In addition to the APTTA, Pakistan was bound by international obligations, including United Nations Convention of Land Locked States 1965 and United Nations Convention on Law of Sea 1982, for provision of passage to the goods of land-locked states.
Afghanistan, being a land-locked country, was also entitled for passage of transit cargo.
Besides, this passage through Afghanistan was also meant to facilitate trade and transit to and from the doubly land-locked Central Asian states.
Historically, Pakistan has always provided access to Afghan transit cargo. Before the APTTA 2010, the access was granted under the ATTA 1965. Moreover, the stoppage of transit goods access might result in a humanitarian crisis and an inflow of refugees.
COMMENTS
Comments are moderated and generally will be posted if they are on-topic and not abusive.
For more information, please see our Comments FAQ