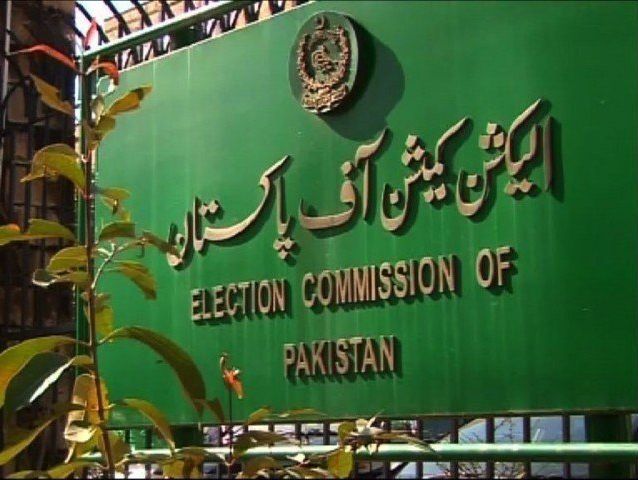 ---
ISLAMABAD:
The federal government has released funds to the Election Commission of Pakistan (ECP) for conducting local body elections in Khyber-Pakhtunkhwa.
Initially, the finance ministry had released over Rs4.7 billion for the local body polls. According to sources within the election commission, the ministry of finance has approved a total of Rs27 billion for the ECP to conduct local body elections across the country.
The remaining funds will be released as soon as the schedule is announced in other provinces and Islamabad.
It is pertinent to note that controversies were sprouting over deferment of local body elections while the ECP was also criticised for the delay caused due to a change of electoral rolls and delimitation of constituencies.
With the release of funds now, the process of conducting local body polls will be expedited. Earlier this month, the Peshawar High Court declared holding the local government elections on a non-party basis as "unconstitutional".
Read Punjab restores local bodies
In its short order, the court directed the ECP to hold the village and neighborhood council elections in K-P on a party basis and take measures for this purpose.
The petition against the LG polls was filed by JUI-F's Akram Khan Durrani and Jamaat-e-Islami's Inayatullah Khan among others. According to ECP sources, the LG elections in the province were likely to be postponed after the court decision.
The schedule will be affected after the decision to hold LG polls elections on a party basis. The commission had received a written decision of the court on holding of the local government elections on party lines.
The ECP has officially said the LG polls would take place as scheduled. The commission also contacted the K-P government after the court decision. However, the provincial government has sought time to consult the court's decision.
The K-P government has already restored the accounts of local bodies under the Local Government Act 2013. On the instructions of LG Secretary Noorul Amin Mengal, guidelines have been issued to chief officers for operating the accounts.
According to the spokesperson for the local governments, competent officers would be responsible for transferring the funds in the accounts established under the Local Government Act 2019 to the ones created under the 2013 law. Current funds in the accounts will be transferred by cross cheques.
All local government revenue, PFC shares, tax shares should be transferred immediately to the bank accounts established under the 2013 Act. No more transactions can be made from the bank accounts established under the 2019 Act.
The commission had recently announced holding the first phase of the LG polls.
COMMENTS
Comments are moderated and generally will be posted if they are on-topic and not abusive.
For more information, please see our Comments FAQ