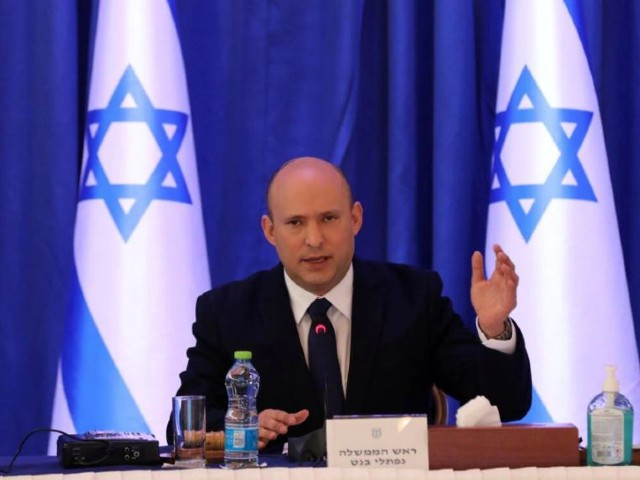 ---
JERUSALEM:
Israeli Prime Minister Naftali Bennett will not meet with US special envoy to Iran, Robert Malley, as a sign of protest to the US probable return to the nuclear deal with Tehran, Israeli media reported on Monday.
Yedioth Ahronoth newspaper said Bennett opposes US efforts to revive the 2015 nuclear deal with Iran.
Malley's regional tour will also include Saudi Arabia, the United Arab Emirates (UAE) and Bahrain.
The special envoy "will coordinate our approaches on a broad range of concerns with Iran, including its destabilising activities in the region and the upcoming" nuclear talks, the US State Department said in a statement.
Malley is scheduled to meet with Israeli Defense Minister Benny Gantz on Monday and probably with Foreign Minister Yair Lapid, as well as Mossad spy agency director David Barnea and National Security Adviser Eyal Haluta.
Also read: Russian, Iranian FMs discuss nuclear deal
The newspaper, citing Israeli sources, said Tel Aviv fears that Tehran could convince the US administration of removing all the economic sanctions on Iran in return for halting uranium enrichment activity without discussing other files, including Iran's ballistic missiles programme and the Iranian presence in Syria.
The nuclear agreement was signed in 2015 by Iran, the US, China, Russia, France, the UK, Germany, and the EU.
Under the deal, Tehran has committed to limit its nuclear activity to civilian purposes and in return world powers agreed to drop their economic sanctions against Iran.
However, the US, under former president Donald Trump, unilaterally withdrew from the agreement in 2018 and re-imposed sanctions on Iran, prompting Tehran to stop complying with the nuclear deal.
COMMENTS
Comments are moderated and generally will be posted if they are on-topic and not abusive.
For more information, please see our Comments FAQ