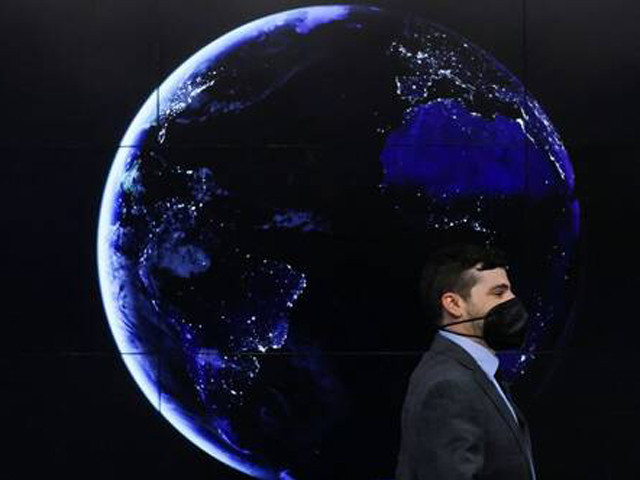 ---
GLASGOW:
After a delay of an entire day, COP26 in Glasgow finally came to an end late Saturday evening with an "imperfect compromise".
The Glasgow Climate Pact, as it is being called, calls upon countries to accelerate the transition towards low emission energy systems including by rapidly scaling up deployment of clean power generation and including efforts to phase down coal power and inefficient fossil fuel subsidies.
India pushed through a last minute intervention during the final plenary to weaken the language on coal from "phase out" to "phase down". Despite protests from many countries the weaker text was officially adopted.
Irfan Tariq, DG Environment from Ministry of Climate Change in Pakistan who attended the final plenary, said: "Expectations were high and outcome is not up to our expectations. However, in the spirit of cooperation and given the principle agreement to move forward, it is something we can work on."
He noted that for a developing country like Pakistan, which is highly vulnerable to climate change "there is an Adaptation Goal to work towards in the next two years and we now have an agreement on Article 6 (global carbon market) which is also a way forward".
Also read: Deal aimed at averting climate catastrophe agreed at COP26 summit
The halls of the Scottish Exhibition Centre, where COP26 is being held, emptied out by Friday as many delegation members departed for their home countries. However negotiators stayed behind for the final discussions and compromises.
Pakistani climate expert Dr Fahad Saeed, who is on Bhutan's delegation, said: "The final decision has strong mitigation messages which are crucial to scale up early and ambitious climate action for the achievement of the 1.5 C goal".
The nearly 200 countries gathered at the COP26 have committed to issuing stronger 2030 climate plans next year in a bid to avoid dangerous global warming.
However, he pointed out that the paragraph on coal phase out was watered down considerably – coal is the dirtiest fossil fuel and campaigners were hoping for a clear call to end coal use at this COP. There was also no agreement on Loss and Damage angering delegates from the poorest countries who are reeling from devastation caused by climate change.
According to the Climate Action Network, "COP26 was supposed to be a 'crisis COP', a lifeline for the millions of people living in a permanent state of crisis – losing their lives, livelihoods and homes as a result of climate impacts caused by rich polluting countries and corporations.
"The failure by rich countries like the US, the EU and the UK to support a funding facility for loss and damage is a betrayal to the millions of people suffering from the climate crisis in developing countries.
"We are now in the era of climate impacts. Incremental progress is not good enough".
Farhana Yamin, a climate lawyer who works as an Adviser to the Climate Vulnerable Forum, said: "COP26 has failed to halt runaway climate change and failed to provide adequate financial support for vulnerable countries like Pakistan… it is a sad day for multilateralism. We have to find solutions ourselves".
COMMENTS
Comments are moderated and generally will be posted if they are on-topic and not abusive.
For more information, please see our Comments FAQ