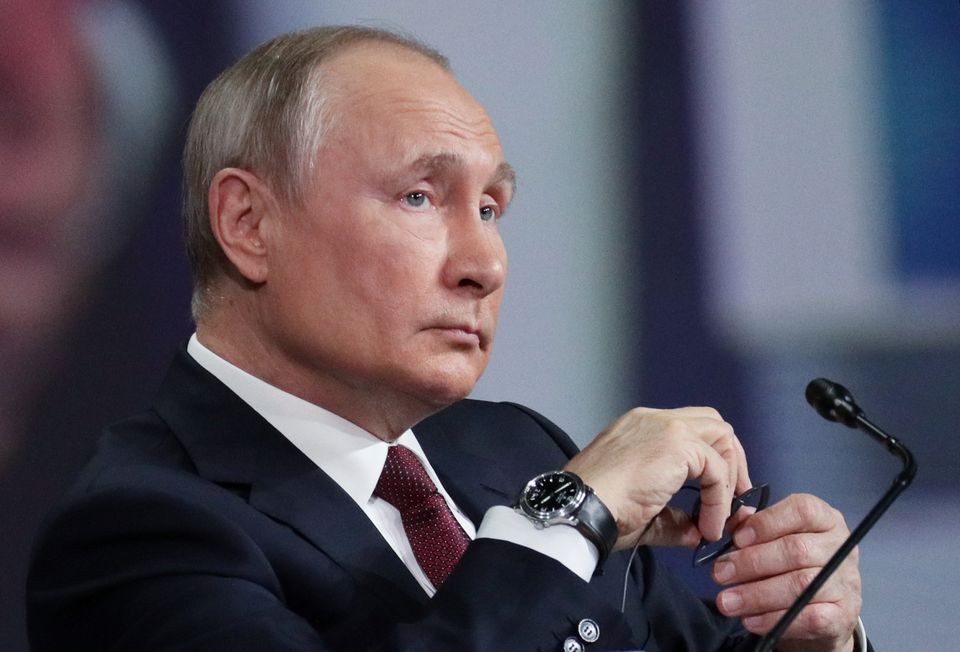 ---
MOSCOW:
President Vladimir Putin said on Saturday that unscheduled NATO drills in the Black Sea posed a serious challenge for Moscow and that Russia had nothing to do with the crisis on close ally Belarus's border with the European Union.
In comments published on the Kremlin's website, Putin said he hoped that Belarusian President Alexander Lukashenko and German Chancellor Angela Merkel would speak directly about the crisis and that the migrants primarily wanted to go to Germany.
Also read: Russia scrambles fighter jets to escort US strategic bombers over Black Sea
Meanwhile, according to Britain's most senior military officer said, there is a greater risk of an accidental war breaking out between the West and Russia than at any time since the Cold War, with many of the traditional diplomatic tools no longer available.
General Nick Carter, chief of the defence staff, told Times Radio there was a greater risk of tensions in the new era of a "multipolar world", where governments compete for different objectives and different agendas.
COMMENTS
Comments are moderated and generally will be posted if they are on-topic and not abusive.
For more information, please see our Comments FAQ