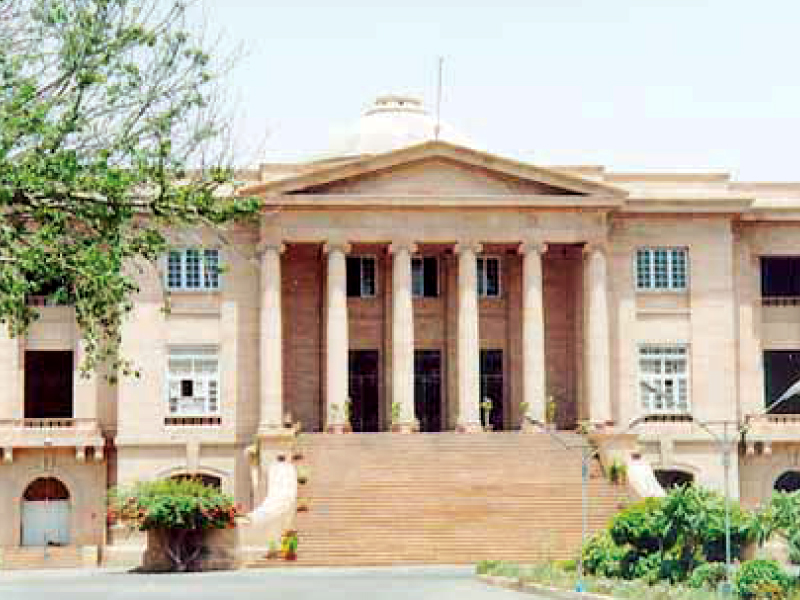 ---
KARACHI:
A two-judge bench of Sindh High Court, comprising Justice Zafar Ahmed Rajput and Justice Muhammad Faisal Kamal Alam, ordered complete evacuation of Makkah Terrace within 15 days.
The court inquired about the compulsory open space of the building. The SBCA counsel said the extra construction was on the area of about eight feet. The SBCA officer said that the problem could be resolved if additional pillars were demolished.
The court remarked that if the foundations of the building may not be damaged during the process, then the extra pillars should be removed. "The builder will bear all the expenses and also pay the occupants," the court directed and asked the builder's counsel to give in writing that his client would pay all the expenses.
Builder Muhammad Waseem said that all the work would be done if one year was given. Justice Rajput remarked that one year could not be allowed. "All work should be done within one month," remarked Justice Rajput, who while scolding the residents' counsel, said that they had taken illegal possession.
"You started giving possession without obtaining completion plan. It is better for you to remain silent. One month is enough to relocate the allottees and to demolish illegal structures," the judge remarked.
Justice Alam in his remarks said that it would have been easier for the court to order the demolition of the building.
Read More: As deadline expires all residents vacate Nasla Tower
The court gave a final verdict and ordered to vacate the MakkahTerrace in 15 days. The court remarked that the building would remain vacant till the removal of illegal constructions.
Justice Rajput remarked that no one would get in the way during the operation.
The building will be re-used after the demolition of illegal structures. The builder will bear the entire cost of relocating the occupants. The builder will arrange the rental house or pay the rent to the affectees.
The court ordered the SBCA to submit a preliminary progress report after three weeks.
Published in The Express Tribune, November 11th, 2021.
COMMENTS
Comments are moderated and generally will be posted if they are on-topic and not abusive.
For more information, please see our Comments FAQ