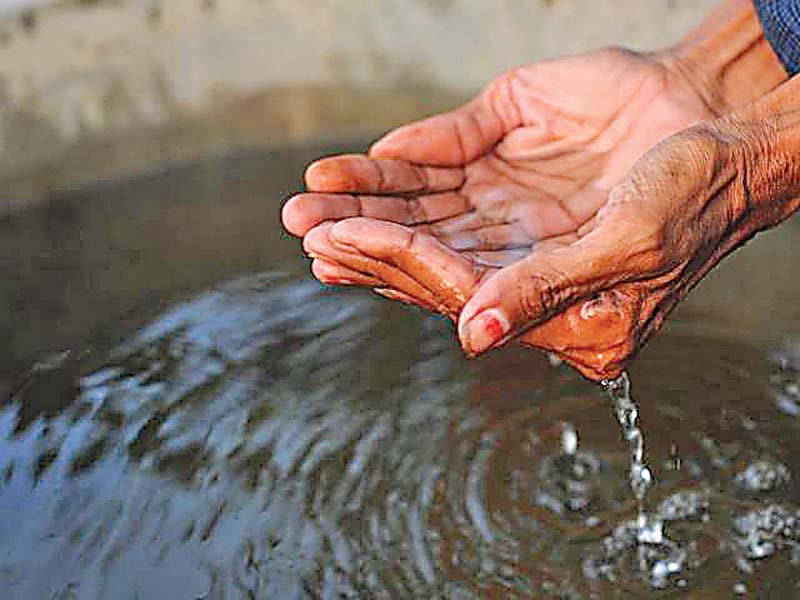 ---
RAWALPINDI:
The government has appointed a project director to complete work on several water supply projects meant to supply water to the six densely populated union councils (UCs) of Rawalpindi.
Water and Sanitation Agency (WASA) Deputy Managing Director (MD) Saleem Ashraf has been given the charge to complete these projects, with a capacity of six million gallons daily, over two to three years.
The projects will include a water supply network from Chuhan Dam worth Rs55 million, the construction of underground and overhead water tanks, and the installation of a water filtration plant. The government has also released an initial grant of Rs80 million for these projects.
The targeted UCs are Lakhan, Girja-1, Girja-2, Chak Jalal Deen, Mohri Ghazan, and Dhamyal, which have no proper water-supply network. The government delayed the appointment of the project director and funds to provide water to these areas from Chuhan Dam. Locals arrange water by digging bore wells or hiring private tankers to meet day-to-day requirements.
Sources said the project director will focus on the land acquisition for the water supply network, overhead and underground water tanks, and water filtration plants in the first phase. Following this, the project will be commenced by awarding the contract.
Read WASA launches water supply projects worth Rs1.32b
WASA MD Ashraf revealed the project concept (PC-1) of these water schemes was prepared in 2018 and was subject to review. He said that after the review, tenders will be floated.
He added they will try to start the land acquisition after the establishment of the Project Management Unit (PMU), and then hire a consultant. Last, he said, that the authority will prevent additional expenditures, and try to complete the project as soon as possible.
Locals including Iftikhar Ahmed, Raees Khan, Ajmal Sagheer, and Raja Azmat, said the government should ensure water supply to their UCs at the earliest. Sources said that a water filtration plant will also be installed to purify water from the Chuhan Dam before the supply was started.
Published in The Express Tribune, November 4th, 2021.
COMMENTS
Comments are moderated and generally will be posted if they are on-topic and not abusive.
For more information, please see our Comments FAQ