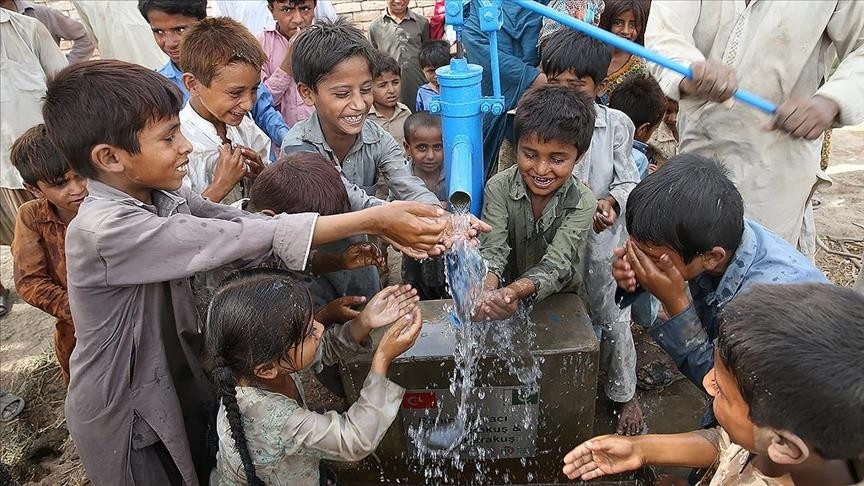 ---
RAWALPINDI:
The Water and Sanitation Agency (WASA) has launched three water supply projects costing over Rs1.32 billion.
Under the project, all union councils will have clean, on-demand and daily water supplies. In this regard, the WASA has floated tenders seeking proposals from contractors.
Under these projects, seven new filtration plants and two new tube wells will be installed while new water supply schemes will be launched in six union councils. Motors and standby new machinery will be procured for 19 union councils to keep tube wells fully operational.
The new water filtration plants will be set up in union councils 37, 36, 12, 11, 10 and 38 at the cost of Rs125 million.
The new tube wells will be installed in union councils 42 and 45 at a cost of Rs1,4 million. The new water supply scheme and a new system will be upgraded in union councils 77, 76, and 78, adjoining villages including Shah Faisal Colony, Dhok Hafiz, and Chaklala at a cost of Rs600 million.
Read Water supply project hits snags
A new water supply scheme will be launched in union councils Lakhan, UC Dhamial, Mohri Ghazan at a cost of Rs400 million. A standby pumping machinery will be established in union councils 13 to 20, union councils 30 to 35 and union councils 45, 41, 40, 39, and 46 at a cost of Rs176 million.
A water supply scheme and a new drainage system will be laid at a cost of Rs13 million in union council Phagwara and all its adjoining settlements.
WASA officials said that all these projects will be completed in four months. With the completion of these projects, water supply will be ensured in all the union councils of Rawalpindi.
Talking to The Express Tribune, RDA Vice-Chairman Haroon Kamal Hashmi said that the water supply situation in Rawalpindi has improved. "We are also getting a new additional line from Rawal Dam. This will increase water supply situation. There is no threat and possibility of a water crisis in the summer of 2022.
Published in The Express Tribune, October 16th, 2021.
COMMENTS
Comments are moderated and generally will be posted if they are on-topic and not abusive.
For more information, please see our Comments FAQ