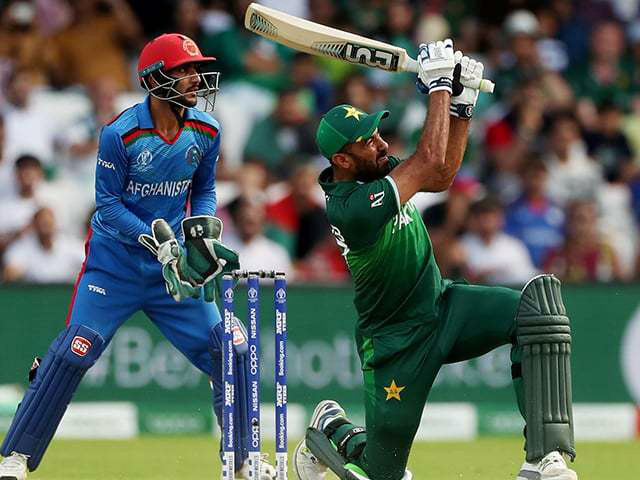 ---
A teacher working at a private school in India's Rajasthan state was terminated from her job after she expressed her joy online over Pakistan's historic win against India in the ICC T-20 World Cup match on Sunday.
Nafeesa Attari, who taught at the school in Udaipur city, had posted a status on her WhatsApp, celebrating the Green Shirts' victory, India Today reported.
The status comprised pictures of Pakistani players alongside a caption "We wonnn".
A screengrab of the WhatsApp status that cost Nafeesa Attari her job.
When asked by one of the parents of the children, whom she taught, whether she supported Pakistan, she responded saying, "Yes".
Once the screenshots of the aforementioned status went viral, the school management terminated Attari from her job.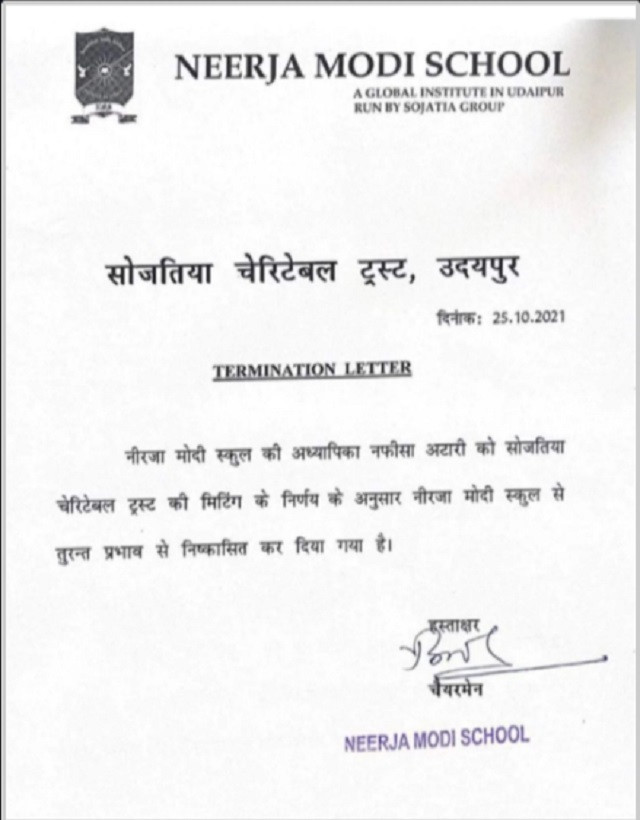 A screenshot of the termination letter sent to the teacher
India's loss drew intense reactions by cricket fans in the neighbouring country, especially against the Muslim community.
Also read Celebs, cricketers defend Shami against Hindu extremists post Pak-India T20
On the same day, unruly students attacked Muslim students from Indian Illegally Occupied Jammu and Kashmir (IIOJK).
The incidents occurred at Bhai Gurdas Institute of Engineering and Technology in Sangrur district and Rayat Bahrat University in Kharar, Mohali, in Punjab.
Pakistan put up an unbeatable show against the archrival, securing a 10-wicket victory over the country's top-ranked squad in the ongoing T-20 World Cup, one of the seven emirates that make up the United Arab Emirates (UAE).
Skipper Babar Azam and Mohammad Rizwan cruised the run-chase without any hassle after they restricted archrivals to 151/7.
COMMENTS
Comments are moderated and generally will be posted if they are on-topic and not abusive.
For more information, please see our Comments FAQ