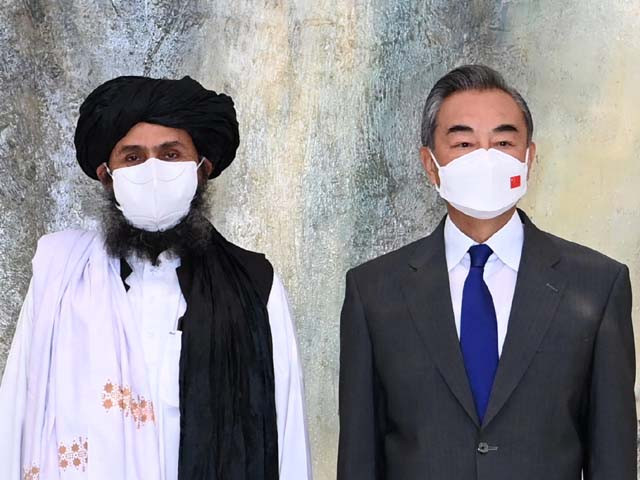 ---
ISTANBUL:
China's State Councilor Foreign Minister Wang Yi will meet a delegation of Afghanistan interim government during his visit to Qatar on Oct 25-26, Beijing said on Monday.
The two sides will exchange views on the situation in Afghanistan and other topics of concern for both sides, Chinese daily Global Times quoted China's Foreign Ministry as saying.
"It is a continuation of communication between the two sides since their meeting in north China's Tianjin in July," the report added.
Last week, Abdul Qahar Balkhi, a spokesperson for the Taliban's interim Foreign Ministry, had said Afghanistan's acting Foreign Minister Amir Khan Muttaqi will meet his counterpart, Wang Yi, though he had not revealed the time and date for the meeting.
Also read: China will be 'our main partner', say Taliban
It will be the first high-level engagement between China and Afghanistan after the Taliban returned to power in August amid the complete withdrawal of foreign forces from the war-torn country.
"As a traditional friendly neighbour and partner of Afghanistan, China has always advocated dialogue to tide through difficulties," Wang Wenbin, China's Foreign Ministry spokesperson said.
Early in July, Wang had hosted a nine-member Taliban delegation led by Mullah Baradar Akhund in Tianjin city where the Chinese foreign minister had said the Taliban have an "important role" in Afghanistan's peace, reconciliation, and reconstruction process.
Until now, the interim Afghan government has held meetings at the Foreign Ministry level with Qatar, Uzbekistan, Turkey, and Pakistan.
COMMENTS
Comments are moderated and generally will be posted if they are on-topic and not abusive.
For more information, please see our Comments FAQ