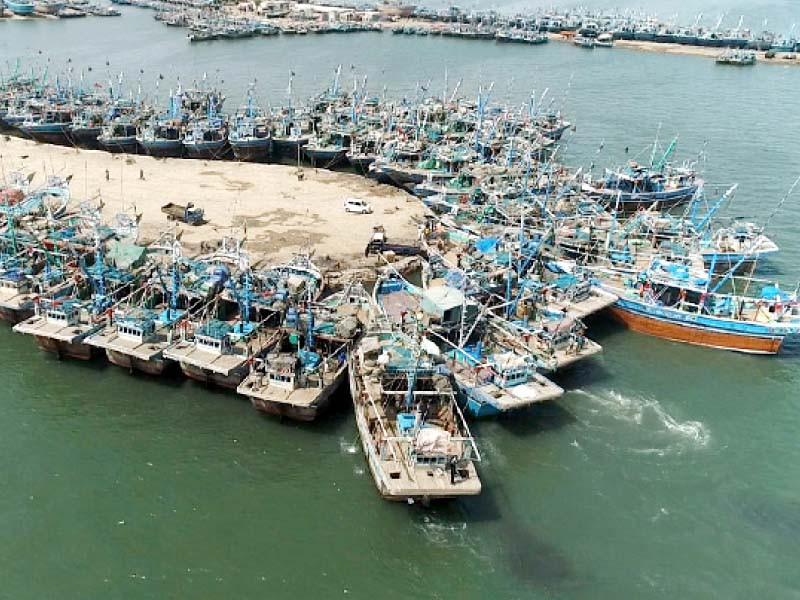 ---
KARACHI:
The launches departing for carrying out fishing in the Arabian Sea and those coming back with the catch at the Karachi Fish Harbour got stuck in an hours-long logjam at dawn on Sunday. The situation returned to normal after several hours as boatmen were left perplexed caught at breakwater point on the harbour.
According to sources, the worst situation arose during the arrival and departure of launches at the Karachi Fish Harbour, leaving hundreds of fishing vessels stuck face at the exit of the jetty.
The crew members, mostly belonging to the same community, were jumping from launch to launch to get things moving, however, some hotheads on the wheel, rightly captains at sea, were unwilling to budge, blaming the other boat crews for the morass.
The situation returned to normal hours-long efforts by the administration. Karachi Fish Harbour Security Manager Nasir Buneri the situation arose due to the haste of the crew of various launches. However, the launch route was cleared. He said that after fishing in the sea, 14 launches laden with fish were anchored at the jetty while 83 boats laden with ice and rations were allowed to leave for hunting.
The Fishermen's Cooperative Society has deployed eight personnel to control the traffic jam situation.
COMMENTS
Comments are moderated and generally will be posted if they are on-topic and not abusive.
For more information, please see our Comments FAQ