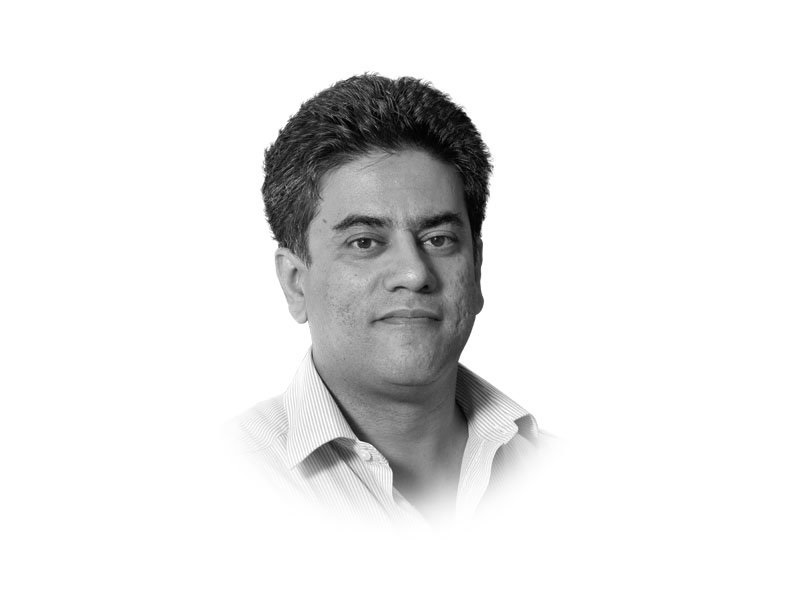 ---
Last week's column on the state of tourism in Khyber-Pakhtunkhwa led to many people reaching out and expressing similar thoughts. One reader, Zahoor Durrani from K-P, wrote that he has been associated with tourism for the past fifty years "and have not seen a decent public in the historical city of Peshawar". Many others have said that same thing. Let us for one moment stop thinking on investing billions in tourism in Pakistan. When are we going to focus on the basics? If there is a conference on tourism in Pakistan, the question to ask would be: what do we need to address first? Hotels or toilets?
The first impression of any foreign tourist to Pakistan is that of chaos. From immigration officers willing to pocket a few hundred to the customs officer interested in scaring the tourist into giving away their alcohol. The immigration lines are chaotic, but we see VIPs being facilitated while the rest of the passengers are boiling. All this is seen by the tourist. Once outside, even today there is a gang of illegal taxi drivers who operate under the nose of the CAA Vigilance teams and try and harass passengers into using their taxis. This is true of almost all airports in Pakistan.
But there is more in store. Accommodation is a challenge. The only livable hotels are the so-called five-star ones which are prohibitively expensive. As compared to hotels in Dubai and others in the region, we charge almost double for the better hotels. But there are few options. The rest are in various stages of disrepair. Foreign tourists complain of terrible conditions in hostels and lower rated hotels and motels. It seems a foreign tourist — no matter their origin — is game for Pakistanis to try and fleece. Tourists complain of their belongings getting stolen from checked-in baggage or from their hotel rooms. And there is no one to take notice.
We talk of legendary hospitality but that is only reserved for VIPs. These include the official guests, those who have local connections and those who are willing to pay. For the lower budget traveler, Pakistan can be a nightmare. The poor condition of public transport. The trains that are always late or end up in accidents. The inter-city buses which are driven by men possessed. The drivers of app-based taxi services who start harassing passengers, especially women, while their company looks the other way.
Imagine how simple pleasures are denied to the foreign tourist. The dangers of walking alone in public. This can lead to catcalls or worse. Even mugging. The list is never ending.
The level of harassment too is something to consider. Whether it is on the road or in a hotel, such incidents continue. And these are not restricted to foreign tourists. Generally, women and foreigners are routinely harassed in Pakistan. And our prime minister insists that it has to do with what the person is wearing.
It is time for a reality check. Tourists who come to Pakistan do not want VIP treatment. They just want to be treated well. No special favours or out of the way gestures. The least we can do is give them the quality of service they pay for. And that the government needs to wake up.
If we are to take tourism seriously, we cannot continue to rely on natural beauty or potential. We need to see what we are offering our guests. What food is on offer: is it clean and safe to eat? What music and cultural offerings will we give our guests? How clean and safe is their hotel? Is it good value for money?
The Gilgit-Baltistan government has introduced the concept of tourism police. Can we replicate it in other parts of the country without making it into another over-staffed government department full of incompetent and corrupt government officials? Can we start by taking complaints made by tourists seriously? And can we stop inviting influencers who have nothing intelligent to say?
PTDC is dead. So is the tourism ministry. Maybe that is a good thing. But the question is: how do we move ahead? Our tourism plan right now is elitist and unworkable. When will we let some common sense prevail?
Published in The Express Tribune, October 25th, 2021.
Like Opinion & Editorial on Facebook, follow @ETOpEd on Twitter to receive all updates on all our daily pieces.
COMMENTS (2)
Comments are moderated and generally will be posted if they are on-topic and not abusive.
For more information, please see our Comments FAQ