 ---
LAHORE:
More than 100 Pakistani Hindus, desperate to return from India, are stranded near India's Attari-Wagah border in a state of helplessness for the past several weeks.
The families went to the neighbouring country in hopes of becoming Indian citizens but were unable to do so despite staying there for several years and are facing discrimination and inhumane treatment at the hand of Indian authorities.
They were unable to return to Pakistan despite necessary preparations being completed for the reception at the Wagah border.
PHOTO: EXPRESS
Sundardas, one of those stranded for the past month and a half, told Express that they had gone to Jodhpur, India to perform religious rites via the Monabao border. "We want to return to our country via the Wagah border now that the Monabao border has been closed due to the outbreak of Covid-19," he added.
Read More: Hindus get representation at jirga level
"We are lying under the open sky and our children are getting sick. Winter is also coming and we don't have any provisions," Sundardas lamented adding that they are surviving through the charity of some locals.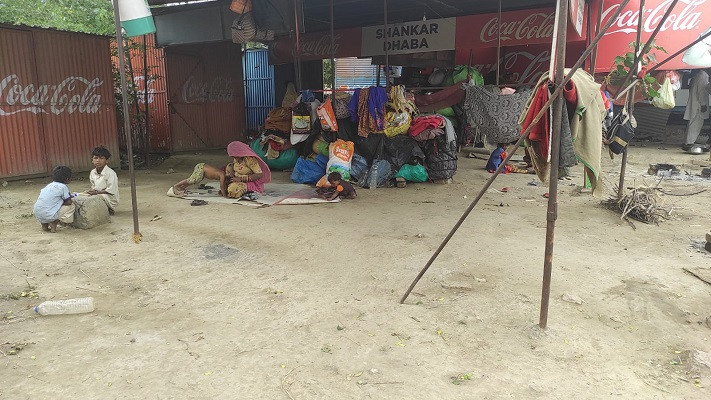 PHOTO: EXPRESS
In August last year, about 11 Pakistani Hindus were mysteriously killed in the Indian state of Jodhpur, causing further panic among Pakistani Hindu families in India.
Reportedly, Pakistani Hindus, wishing to return to the country, have incomplete travel documents due to which they were stranded at the border.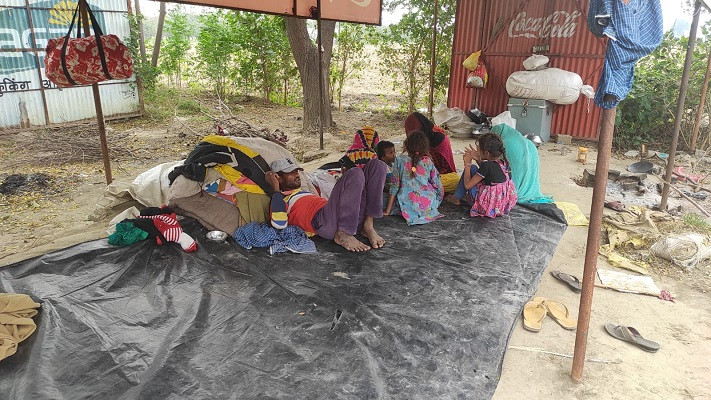 PHOTO: EXPRESS
The majority of them are under 18 years of age and do not possess an exit letter and a Covid-19 test (conducted 72 hours before departure) to return to Pakistan.
COMMENTS
Comments are moderated and generally will be posted if they are on-topic and not abusive.
For more information, please see our Comments FAQ