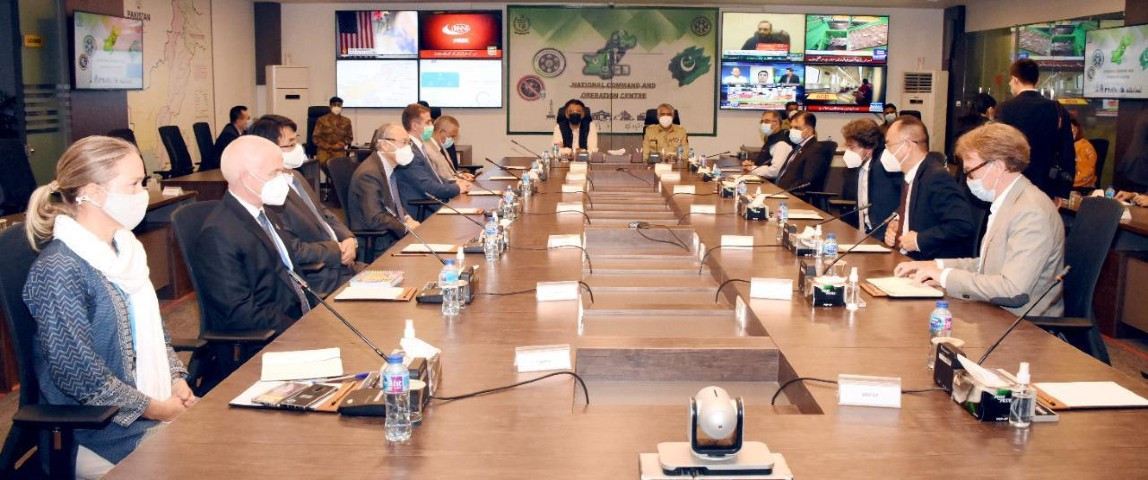 ---
ISLAMABAD:
The nationwide campaign for vaccination against coronavirus continued in full swing across the country on Friday, as the administration of more than 700,000 jabs during the last 24 hours brought the country close to achieving the 100 million doses mark.
According to the National Command and Operation Centre (NCOC), which spearheads the national campaign, the number of people vaccinated against coronavirus across the country had now reached 99.3 million.
The NCOC data says that so far, 37.855 million people had been fully vaccinated, while 67.956 million people had got the first shot of the vaccine. According to government figures, a total of 727,359 people were vaccinated in the last 24 hours.
According to the NCOC, the single-day tally of new Covid cases fell below 600 for a second time this week, while the national positivity ratio also came down to 1.4%. During the past 24 hours, the forum registered 567 new cases, adding that 16 patients died.
COMMENTS
Comments are moderated and generally will be posted if they are on-topic and not abusive.
For more information, please see our Comments FAQ