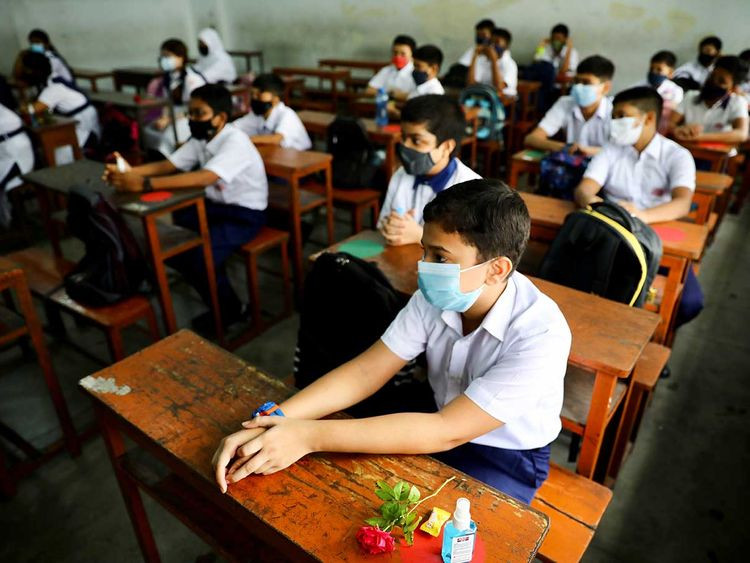 ---
PESHAWAR:
The Khyber-Pakhtunkhwa (K-P) Health Department has linked inoculation of school students with second dose of Covid-19 vaccine with Form B.
Those students who don't have Form B will not be given the second dose as the Health Department has started vaccination of school children aged 12 years and above on the instruction of National Command and Operation Centre (NCOC).
Talking to The Express Tribune an official of the Elementary and Secondary Education Department said that the notification is probably aimed at registering the vaccinated students and issuing them with vaccination certificates but the condition will also leave thousands of students without vaccination in the province at a time when the provincial government is trying every trick in the book to encourage and increase the pace of vaccination.
"Government has decided to vaccinate all students of 12 years and above age in the schools and the process is underway," he said, adding that most of the students had received their first jab.
"Now suddenly a decision has been taken that only those children will be vaccinated who will provide their Form B otherwise there will not be any vaccination," he said.
School administrations also criticized the decision, saying that schools either private or public have complete record of their students and in its presence asking for Form B is an additional burden which will leave many students effectively without any vaccination.
Published in The Express Tribune, October 23rd, 2021.
COMMENTS
Comments are moderated and generally will be posted if they are on-topic and not abusive.
For more information, please see our Comments FAQ