 ---
Prime Minister Imran Khan has renewed the pledge to continue his struggle for the rule of law in the country, saying he will fight for this purpose "till his last breath" to hold powerful and corrupt people accountable.
Addressing the Rahmatul lil Aalameen Conference in Islamabad on Tuesday, the premier vowed to turn the country into Madina-like welfare state to ensure merit and supremacy of law in the society.
"The system of the state of Madina was based on justice and merit, even a general was promoted to the higher rank on the basis of performance," he said.
"We can rise as a nation by following the guiding principles of Prophet Muhammad (PBUH)," he added.
While taking a jibe at his political opponents, PM Imran said the Sharif family presented forged documents and tried to mislead the country's top court through lies and an infamous "Qatari letter" in the Panama Papers case.
"If this [Panama] case had been in a British court, they [Sharif family] would have been imprisoned immediately. There is a huge difference between the justice system of the West and Pakistan," the premier said, adding that the country can never prosper unless the powerful people are held accountable before the law.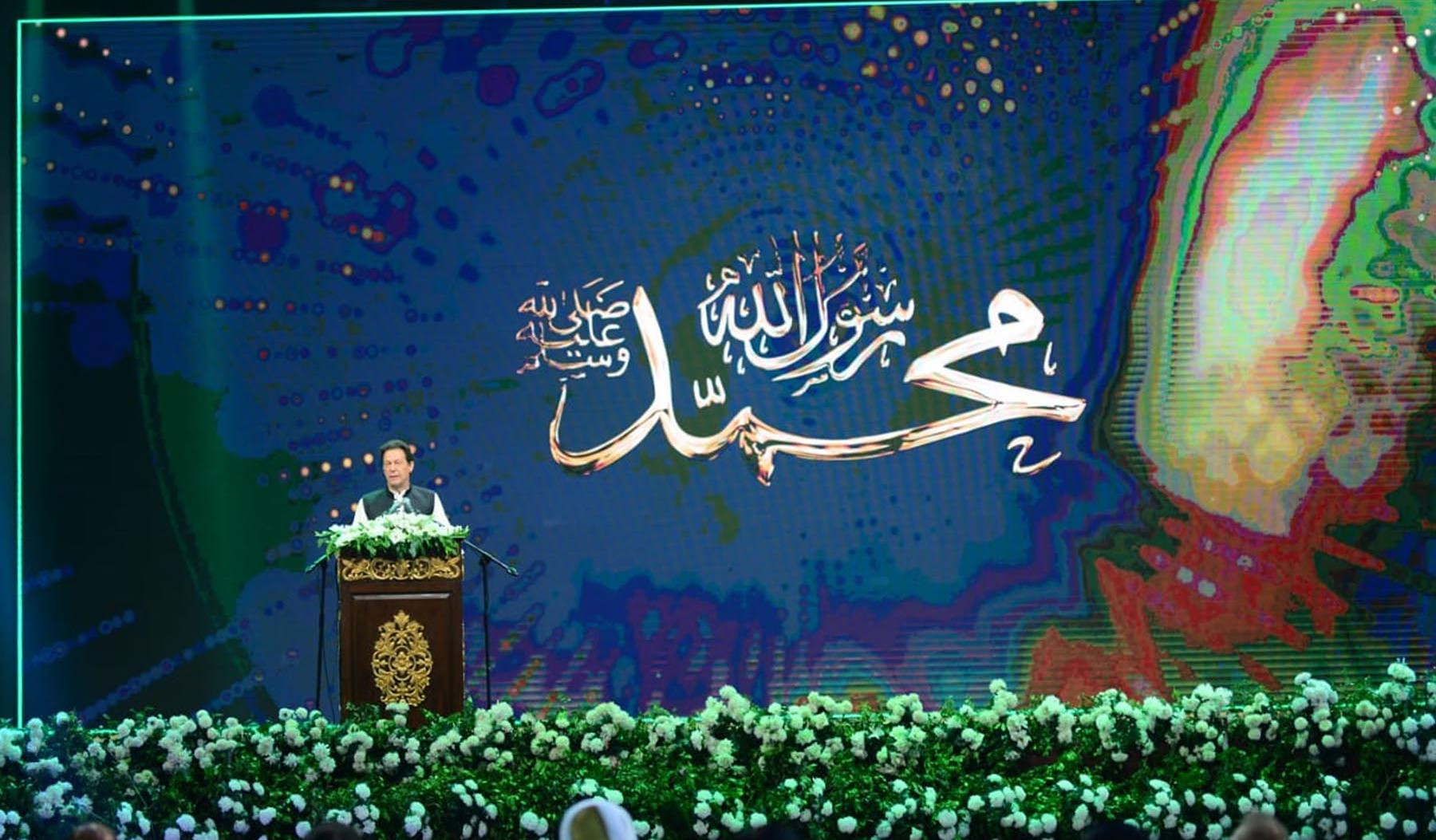 Speaking about the economic woes of the country, PM Imran said 9 million Pakistanis living abroad had money but they do not invest in Pakistan due to a failed and corrupt system.
"If few thousand overseas Pakistanis make an investment in Pakistan, we will get rid of International Monetary Fund (IMF)."
Also read: PM, President say Riyasat-e-Madina protected poor, minorities
Morality could not be destroyed by bombs as was evident from Germany and Japan which rose back after the World War due to high moral standards, he added.
According to experts of the FACTI Panel of the United Nations, PM Imran said $1,000 billion looted through corrupt practices every year are sent from the poor to rich countries.
He assured that people would be provided subsidies on food items, loans for houses and opening of businesses besides health cards of citizens would take care of their medical needs.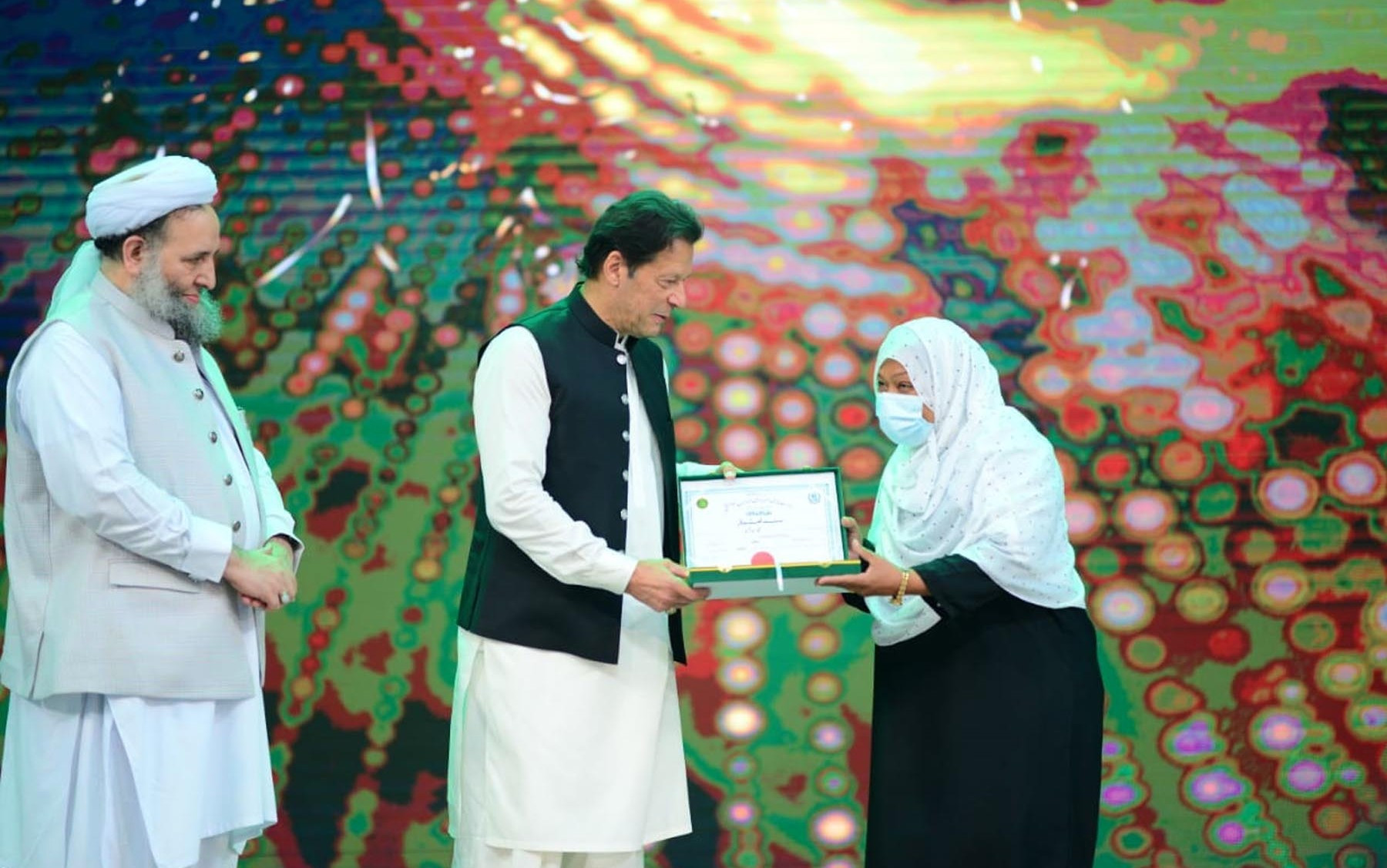 He expressed concern at increasing sex crimes in the society, adding that obscenity destroyed the family system in Britain. "We have to protect our children, youth and family from the obscene culture."
Rahmatul lil Aalameen Authority
PM Imran said Rahmatul lil Aalameen Authority was formed to make youth familiar with the life and teachings of Prophet Muhammad (PBUH).
The authority will be headed by an experienced scholar well versed in Islamic thinking and the life of Prophet Muhammad (PBUH), he said.
Courses on Seerat-e-Nabi are started in schools and the authority will monitor the curriculum, he added. "We will produce cartoons according to our culture."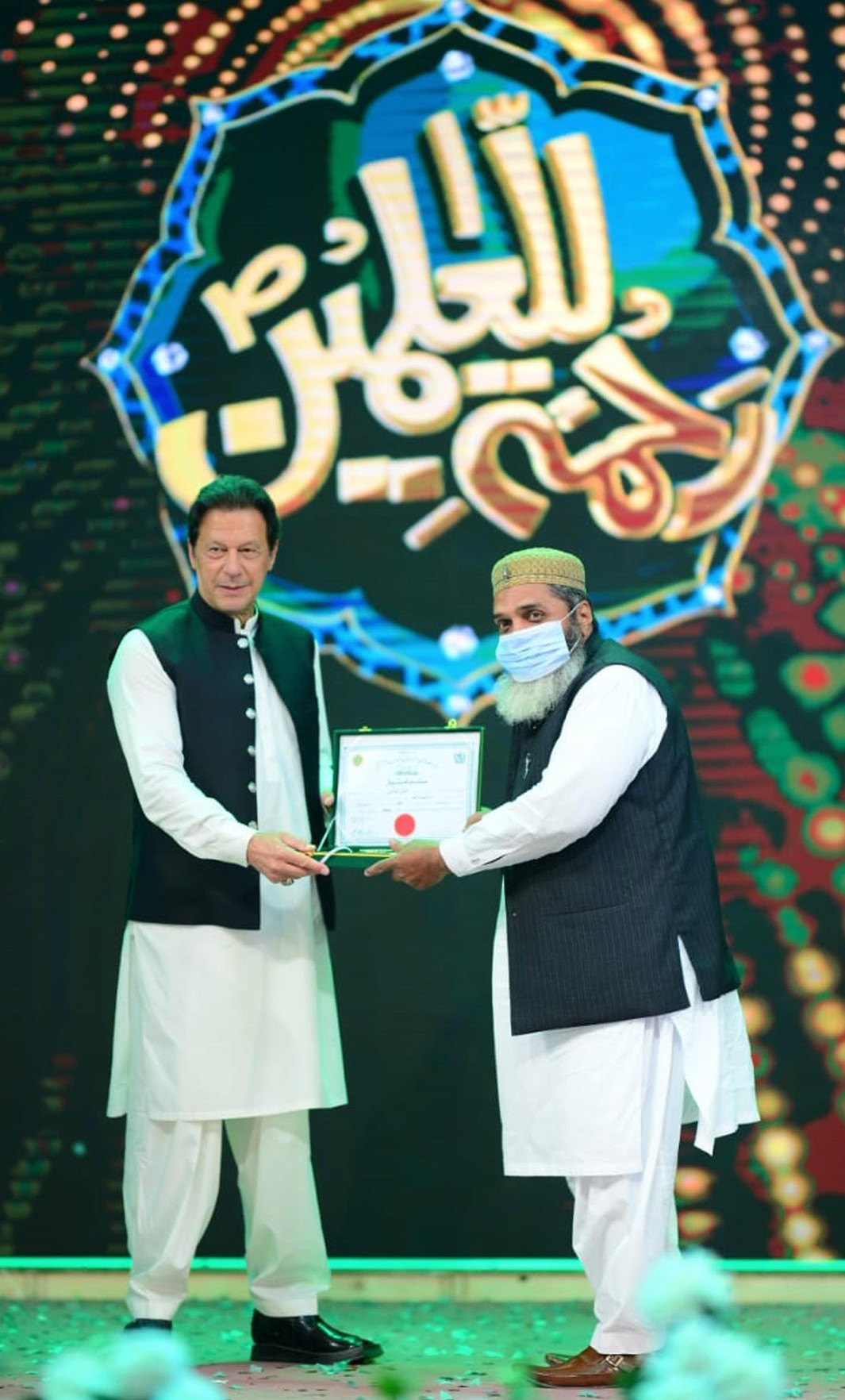 Scholars in the authority will monitor the media and an international cell would be formed to stop Islamophobia and convey to the world about the feelings of Muslims and their love for Prophet Muhammad (PBUH), he added.
Research would be done in universities on the rise of Muslim society while through special projects, citizens would be taught about eminent Muslim personalities who emphasised love for humanity and peace, he explained.
(With input from APP)
COMMENTS
Comments are moderated and generally will be posted if they are on-topic and not abusive.
For more information, please see our Comments FAQ