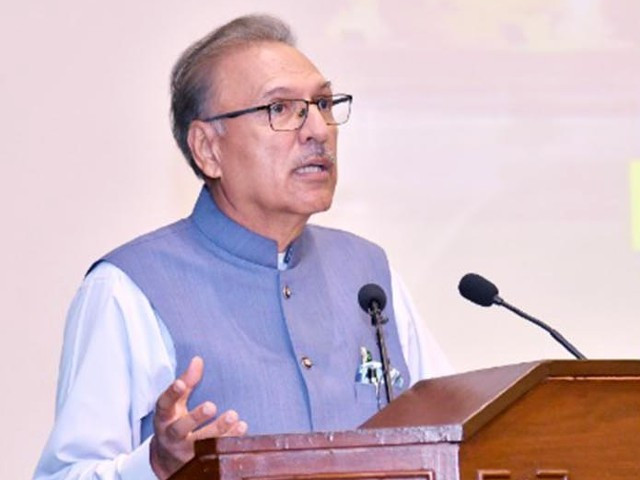 ---
ISLAMABAD:
President Arif Alvi on Thursday issued the ordinance related to the establishment of Rehmatul lil Alameen Authority, as part of the government efforts to form 'Riyasat-e-Madina'.
The authority will be comprised of a chairman and six members. Under the ordinance, Prime Minister Imran Khan will be the patron-in-chief of the committee.
The authority would take steps to make the "dream of a just and welfare state a reality." Moreover, it would also conduct researches on Seerat-e-Nabvi and Prophet Muhammad (PBUH)'s teachings for "the character building" of youth.
Read President for making progress in technology
It would also consult the experts concerned for making Seerat-e-Nabvi a part of the curriculum.
This past week during a special ceremony, the premier had announced that the government would establish the Rehmatul lil Alameen Authority.
The premier had said the authority would monitor the curriculum being taught at schools and organise research in universities regarding the true message of Islam in light of the teachings of the Holy Prophet (PBUH).
COMMENTS
Comments are moderated and generally will be posted if they are on-topic and not abusive.
For more information, please see our Comments FAQ