 ---
The Arts Council of Pakistan on Saturday held a condolence reference in honour of the late Umer Sharif, who passed away on October 2. It saw friends, colleagues, admirers and members of his family gathered to commemorate his efforts and reminisce the time spent with him, stated a press release.
Welcoming the guests on the occasion, Arts Council President Muhammad Ahmad Shah said, "I am grateful that there are so many Umer-loving people here. He was a great artist. The Arts Council is his home. I was friends with him for 40 years. The election didn't affect our friendship either."
Shah went on to note, "Umer Sharif gained the kind of fame with theatre that artists can only imagine gaining through TV or film. The value of his art was transcendent. He wasn't old enough to go."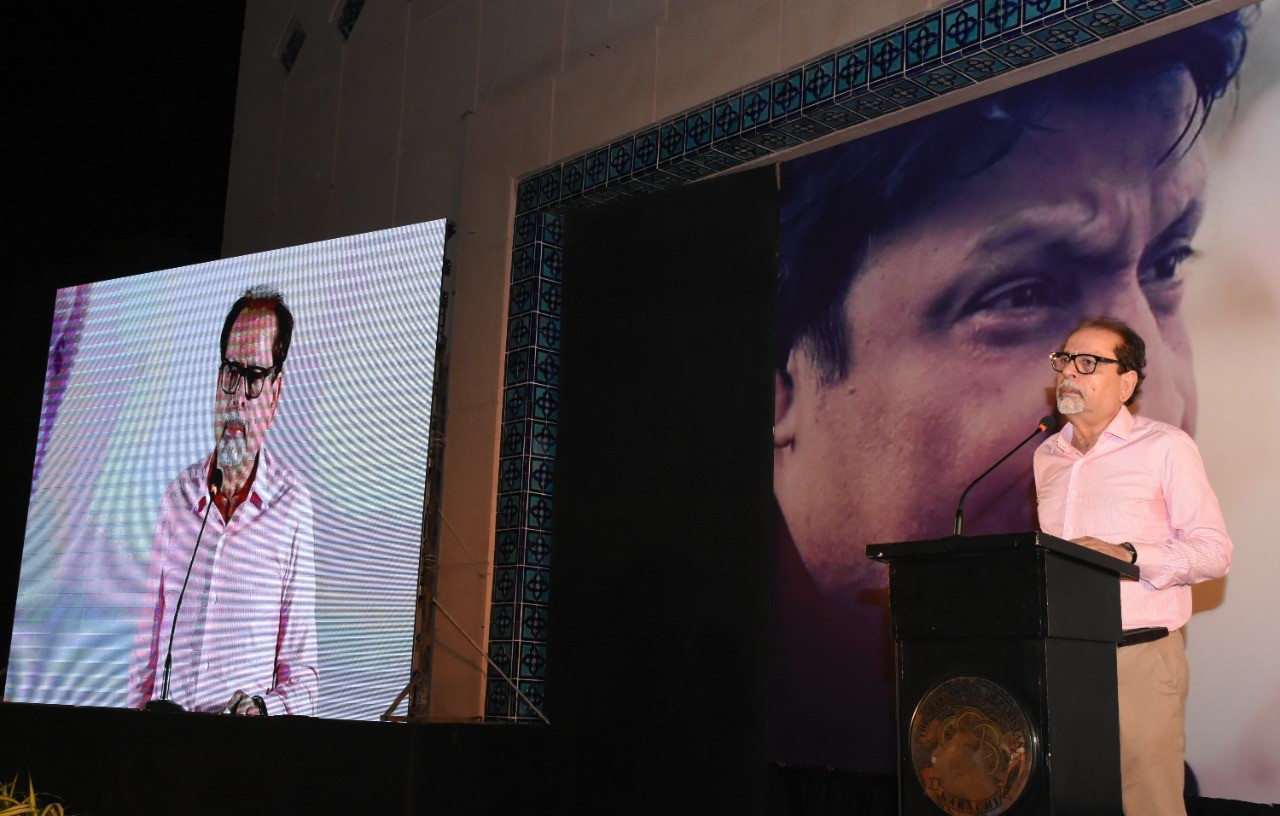 A documentary on Sharif's life was also screened at the event. It saw Indian actors Raza Murad, Anupam Kher, Akshay Kumar, Raju Shervasto, Dalir Mehdi, Reema Khan and Zeba Ali speak in great depth about their experience of either working with or getting to know Sharif.
Sharif's son, Jawad Omar also spoke at the event. "My father was a great man. Wherever he went abroad, he added to the respect of the Pakistani flag. He turned down US citizenship, saying 'Pakistan's passport is the strongest'," recalled Jawad. "He put smiles on people's faces all his life and was at the forefront of welfare work. Now, we have to fulfill his dream of building a hospital," he urged.
A corner of the council was also dedicated to the legend's memories, garlanded by his pictures, cassettes, and posters. Now, the Arts Council is set to hold a theater festival in his honour.
Have something to add to the story? Share it in the comments below.
COMMENTS
Comments are moderated and generally will be posted if they are on-topic and not abusive.
For more information, please see our Comments FAQ