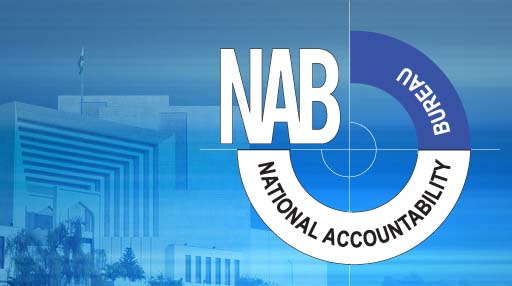 ---
ISLAMABAD:
The federal government has decided to make further changes in the recently promulgated National Accountability (Second Amendment) Ordinance, 2021.
A new ordinance is likely to be issued this month.
Sources said that widespread fraud and deception with the public would be brought back under the purview of the National Accountability Bureau (NAB).
Accountability courts might be given the authority to decide to grant of bail to the accused.
The current Ordinance provides for the same amount of surety for the bail as the money the suspect faces charges of misappropriating.
In addition, video recordings and online witness statements would also be clarified.
The recent Ordinance gives the impression that statements can only be recorded on a video link.
The new ordinance will be issued after the recent session of the National Assembly ends.
As per the current Ordinance, its provisions would not be applicable to matters pertaining to federal, provincial, or local taxation, other levies, or imports -- including refunds or loss of exchequer pertaining to taxation.
It will also not apply to the decisions of the federal or provincial cabinets, their committees or sub-committees, Council of Common Interests (CCI), National Economic Council (NEC), National Finance Commission (NFC), Executive Committee of the National Economic Council (ECNEC), Central Development Working Party (CDWP), Provincial Development Working Party (PDWP), Departmental Development Working Party (DDWP), and the State Bank.
Read No notification of NAB chief tenure extension yet
"Procedural lapses" in any public or governmental work, project or scheme, unless it is shown that a holder of public office or any other person has been conferred or has received any monetary or other material benefits from that particular public or governmental work, whether directly or indirectly, have also been exempted.
The Ordinance will also not apply to an "advice, report or opinion rendered or given by a public office holder or any other person in the course of his duty unless there is sufficient evidence to show that the holder of public office or any other person received or gained any monetary or other material benefits, whether directly or indirectly, that they were not entitled to receive".
The Ordinance stated that after it comes into force, all pending inquiries, investigations, trials or proceedings under it, relating to persons or transactions mentioned in sub-section (2), shall stand transferred to the concerned authorities, departments, and courts under the respective laws.
The ordinance while defining the word "assets" read that they include all kinds of properties owned, controlled by or belonging to an accused, whether directly or indirectly, or held as benami in the name of his spouse, relatives, associate, or any other person, whether within or outside the country, that they cannot reasonably and lawfully account for.
COMMENTS
Comments are moderated and generally will be posted if they are on-topic and not abusive.
For more information, please see our Comments FAQ