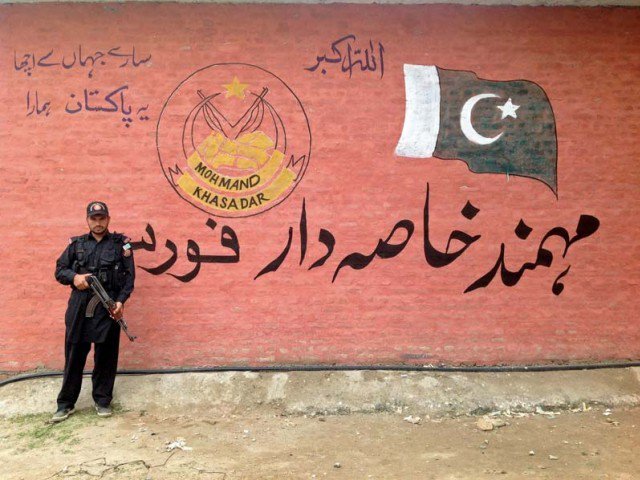 ---
BAJAUR:
A policeman was kidnapped and killed in Bajaur tribal district of Khyber-Pakhtunkhwa (K-P) last night.
Police told The Express Tribune that the dead body of the slain constable Liaqat was recovered in the morning from a deserted place. He had been shot.
It is the second incident on its kind in the last two days in the province. Yesterday a police head constable was killed in Nowshera district by unidentified accused who managed to escape after committing the crime. Police said that it will be cleared after investigation whether the Nowshera murder was a terrorism incident or not.
The kidnapping and murder of police constable in Bajaur resulted in wide spread panic among the local residents as in the past the area remained a hub of militancy which forced many to flee to other parts of Pakistan leaving their houses and business behind.
The District Police Officer (DPO) Bajaur claimed that it was not a targeted attack and the accused had been arrested by the police. He said that the deceased was not on duty and had gone on leave. But the locals still insisted that Liaqat had been killed as a result of a targeted attack by militants.
Police said that the slain constable had a property dispute on the ownership of a hill and was killed due to it. His body was sent for autopsy.
On the other hand, a local PTI leader Ali Akbar was injured in a roadside IED attack which left his car badly damaged in Lower Dir district of K-P. Police said that Ali Akbar was lucky to escape unhurt as the device exploded when the vehicle had passed, hitting it from behind.
"Ali Akbar is slightly injured and was discharged by the hospital," claimed a police official, adding that the back portion of the motor car was completely destroyed.
"It was a homemade device and his motor car was the real target without any doubt. He escaped with minor injuries in the attack," he said.
A large number of policemen reached the area who conducted a door to door search operation and arrested several suspects.
It is worth noting here that attacks at police have increased manifold after the fall of Kabul to Taliban. There is a rise in the extortion calls too. Widespread movement of militants has been reported in Upper and Lower Dir where authorities have forced farmers to cut their maize crop in order to deny hiding places to miscreants.
Published in The Express Tribune, October 17th, 2021.
COMMENTS
Comments are moderated and generally will be posted if they are on-topic and not abusive.
For more information, please see our Comments FAQ