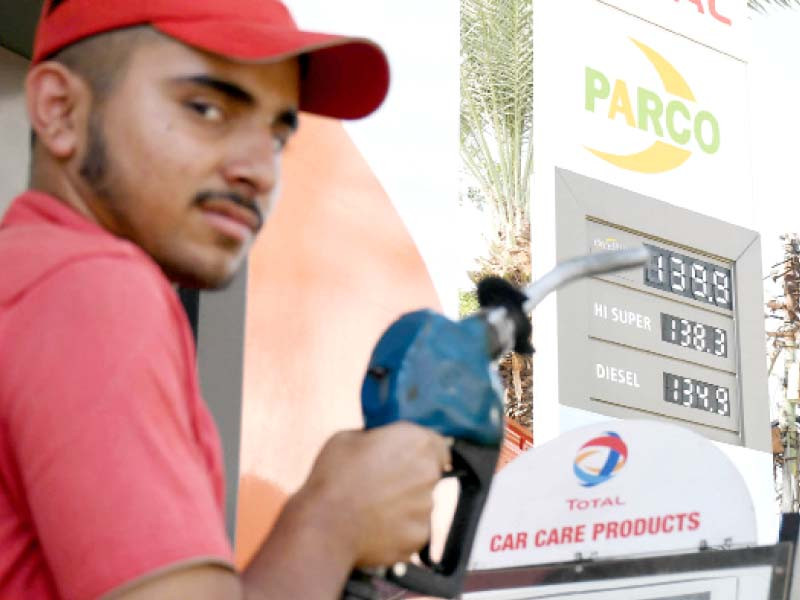 ---
KARACHI:
Transporters, political parties and people from all walks of life are up in arms over the second increase in petroleum prices over the period of a month. Many of them say that this increase will only add to the miseries of people
The Karachi Bus Owners Association expressed deep concern over the increase in petroleum prices.
Their woes were reflected in the content of the meeting of their organising committee which was held under the chairmanship of Syed Irshad Hussain Shah Bukhari.
Senior vice president Farooq Ahmed, vice president Din Muhammad Baloch, general secretary Muhammad Ilyas, senior joint secretary Khayal Muhammad Khan Afridi, Mashal Khan, joint secretary Muhammad Naeemuddin Siddiqui, Malik Aftab Ahmed, Arif Ali, Nadeem Afzal, Jahan Zeb Khan, Muhammad Azam, Syed Muzammil Hassan and other officials and members attended the moot.
The meeting expressed deep concern over the sharp increase in petroleum price and the 10 days shutdown of CNG. The leaders said that spiraling inflation was already troubling transporters and the rise in petroleum price only exacerbated the situation.
Read Increase in petroleum prices caused by higher oil prices in int'l market, defends Tarin
"We, the transporters, are already leading a miserable life. The government has hurt transporters by increasing the price of diesel by Rs12.70 per liter and petrol by Rs10.49. All the big promises made by the government were mere lies and fraud," one of the participants bemoaned.
The transport community leaders said the exorbitant increase in food prices had already caused great distress to the people. The participants continued that Karachi was already suffering badly and the matter had now become worse.
This spiraling inflation has forced transporters to abandon the business. The government has not fulfilled a single promise it has made to date. No relief has been given to the people, they said.
The transport leaders urged the federal government to reverse the increase in diesel, petrol and CNG prices and restore the previous prices.
Also, Muttahida Qaumi Moment Pakistan (MQM-P) senior deputy convener Aamir Khan, while expressing concern over reports of an increase in prices of petroleum products for the second time in a month, said that inflation was already severely affecting poor people.
"Government measures should be for the welfare of the people and not create further difficulties," the MQM-P leader said. Khan added that such an increase in the price of petrol products was anti-people. He requested Prime Minister Imran Khan to refrain from any increase in the prices of petroleum products.
Published in The Express Tribune, October 17th, 2021.
COMMENTS
Comments are moderated and generally will be posted if they are on-topic and not abusive.
For more information, please see our Comments FAQ