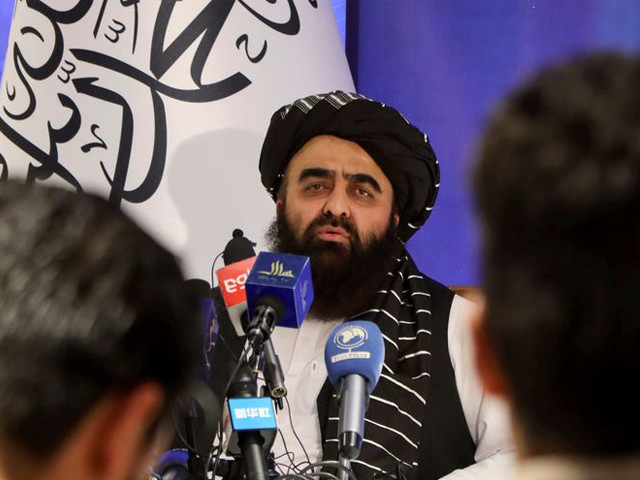 ---
KABUL:
The Taliban-led Afghan government has warned the Pakistan International Airline (PIA) and the Kam Air to reduce the fares of Kabul to Islamabad flights or "they would be blocked from landing in Afghanistan".
An official notification issued on Thursday from the Afghan ministry said that it received "scores of complaint" that the PIA and the Kam Air are charging Rs200,000 and $2,700 respectively for a two-way ticket between Islamabad and Kabul.
(1/2) Ministry of Aviation and Transport Notice:
Private airlines PIA and Kam Air have been informed to adjust ticket prices for flights between Kabul and Islamabad according to the time before the arrival of the Islamic Emirate in Kabul.

— Zabihullah Mujahid (@Zabihullah_M3) October 14, 2021
The statement comes as the PIA on Thursday said that it was suspending flights from Kabul after what it called "heavy handed" interference by Taliban authorities, including arbitrary rule changes and intimidation of staff.
A senior official of the Afghan aviation ministry told The Express Tribune that the Taliban government took the unilateral decision after Pakistan Embassy in Kabul paid no heed to their complaints.
Also read: PIA suspends flight operations to Afghanistan
"We demand PIA, Kam airlines to restore the previous rates of the tickets or they would be banned from landing in Afghanistan," the notification said.
(2/2) In case of violation, 1/2 of their flights will be blocked on the mentioned route.
Passengers and clients should assist the Ministry of Transport and Civil Aviation in case of violation and increase in tickets and share their documents with them.

— Zabihullah Mujahid (@Zabihullah_M3) October 14, 2021
The Afghan official further added that PIA was doing injustice with the Afghan people by overcharging for air tickets.
The national flag carrier is one of the few airlines operating flights to the neighbouring country.
According to media reports, the PIA is also facilitating the international community in facilitating evacuation efforts and relief goods supplies to the country.
The PIA resumed special flights to the country after the Taliban seized power in mid-August, and was a lifeline for many Afghans trying to flee the new regime and economic crisis.
COMMENTS
Comments are moderated and generally will be posted if they are on-topic and not abusive.
For more information, please see our Comments FAQ