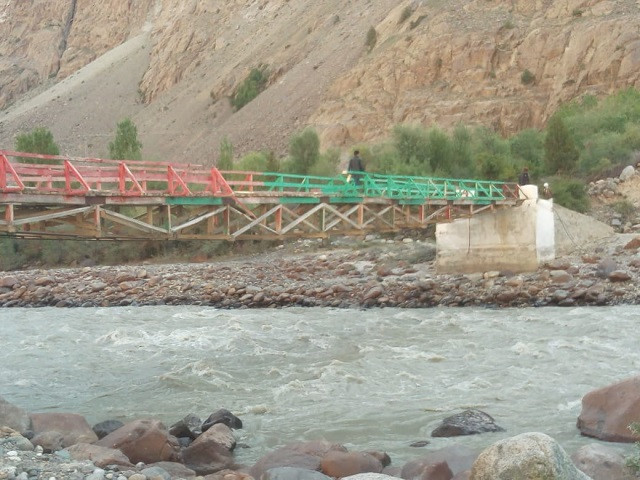 ---
CHITRAL:
A vital bridge linking Garam Chishma Road with Chitral city collapsed on Wednesday when an over-loaded truck was crossing it.
This not only left three people injured and the truck completely destroyed but also left thousands of vehicles stranded on the other side of the bridge.
Local residents told The Express Tribune that the truck was loaded with potatoes from Garam Chishma and was on its way to Lahore.
"It was overloaded on the one side and on the other the bridge was in a very bad shape despite repeated demands of the locals to repair and enlarge it and when the truck was in the middle of the bridge, it suddenly collapsed," they said, adding that the truck fell in the nullah and the driver and two others were injured but they were rescued by the locals.
"There are thousands of tourists on the Garam Chishma side of the bridge and they are now stranded with their families and vehicles," they added, saying that thousands of local students would also be unable to go to their schools on the other side of the nullah.
They demanded of the government to commission an iron bridge on emergency basis to help the stranded tourists and locals and reconstruct all the old bridges in the locality to solve the issue on a permanent basis.
Published in The Express Tribune, October 14th, 2021.
COMMENTS
Comments are moderated and generally will be posted if they are on-topic and not abusive.
For more information, please see our Comments FAQ