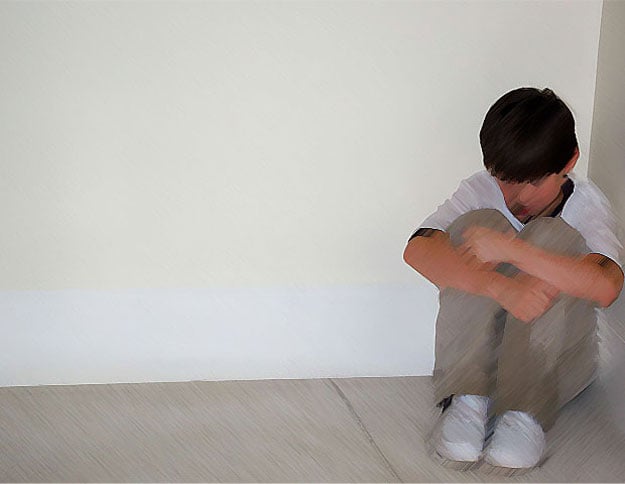 ---
LAHORE:
Children, who form the most vulnerable demographic in the country, have had no respite from abuse in the centeral-Eastern province of Punjab. Statistics harrowingly reveal that over 1,100 incidents of sexual and physical violence against minors were reported in the first six months of 2021, alone. This is the same year that a Senate Committee passed a bill seeking public hanging of child sexual abusers, the year before that it was the Zinab Alert Bill, which had vowed to make the country a safer place for children.
However, despite making significant headway in laws for child protection, accountability has still been rare fate for the abusers.
According to experts, minors working as domestic help are the most frequent victims of physical abuse among children; often at the hands of their employers, and later their guardians who choose to shut their eyes to the violence in exchange for a steady income. A bone-chilling incident recently reported from Lahore's Thokar Niaz Baig, brought to light a child who had been tied, tortured and abandoned without any food or water. The culprits of the act were the child's own father and his step mother, who'd left the child for dead and fled to Karachi. His saving grace however, was a concerned neighbour, who dialed the Child Protection Bureau for help.
"We are three brothers," said the child as he whimpered, still in custody of the Child Protection Bureau. "My mother died, and my father married twice after her. The third wife, Ayesha, kept me hungry for days and would beat me to pulp for stealing a morsel of food from the fridge," he added, his woaunds still fresh from the last thrashing. A medical examination of the child, conducted at the Jinnah Hospital in Lahore, confirmed of the child's grave physical abuse, but as harrowing as it sounds this is just one incident in a sea of crimes against children that the province of Punjab has earned a reputation for.
Read Minor boy 'sexually assaulted'
According to a report by Sahil, an NGO working on children's rights, 1,896 children have been sexually and physically abused across the country in the first six months of this year. About 60 per cent of these cases stem from Punjab.
Advocate Rashida Qureshi, a legal expert and child rights activist, says there are many reasons for sexual and physical abuse of children. "For instance, under the Domestic Labor Act it's illegal for children under 15 to be working, but is there a platform to report the millions of cases of child labour here? What about parents who force their children to work? Is there any agency present to take action against such cases?" the activist questioned, pointing out a systematic flaw that enables child abuse in the country.
According to Qureshi, there is an urgent need for greater awareness about child rights, in addition to greater coordination between the police, the Child Protection Bureau and other agencies, including the Labor Department. "That is the only solution here," she added.
Talking about impact of trauma on survivors of abuse, said it is likely for child victims to lose their sense of confidence, in themselves and in others. These children require routine therapy, which helps them move to normal life. Through various therapies, an attempt is made to remove unpleasant incidents from child's mind. For instance, through sports therapy and art therapy, the child is made to believe that what happened to him was an accident, now he has to move on with his life. "However, this isn't something we can do alone. The survivor needs the support of his or her friends, close relatives and parents, which plays an important role in this work," she told The Express Tribune.
Published in The Express Tribune, October 14th, 2021.
COMMENTS
Comments are moderated and generally will be posted if they are on-topic and not abusive.
For more information, please see our Comments FAQ