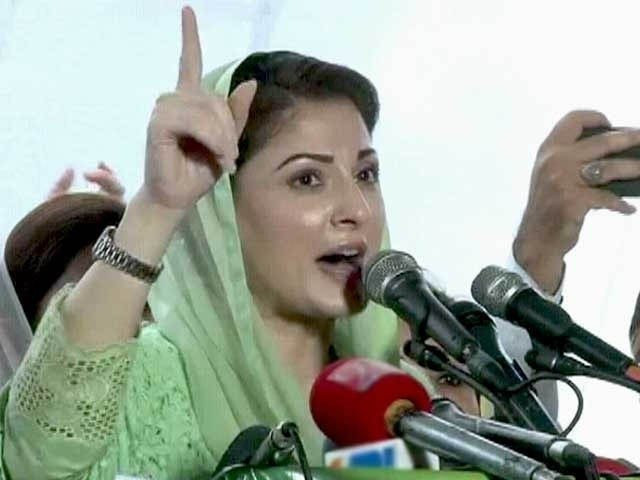 ---
ISLAMABAD:
The National Accountability Bureau (NAB) has filed an application in the Islamabad High Court (IHC) seeking revocation of PML-N Vice President Maryam Nawaz and her husband Captain (retd) Safdar's bails in the Avenfield case.
The anti-graft watchdog approached the high court to cancel the bails of Maryam Nawaz and her spouse, stating that the PML-N leader turns every court appearance into a "political theatre".
The NAB further accused Maryam of transforming the courtroom into a press club by giving interviews to reporters and vloggers in the courtroom.
It further stated that Maryam fills the court with PML-N workers and supporters and holds press conferences after her appearance.
The application further claimed that the PML-N VP's press conferences were provocative and her statements targeted high-ranking officials and the bureau.
According to the petition, Maryam Nawaz and Capt Safdar have misused their bail, further accusing Maryam of spreading hate speech against the NAB.
Read NAB starts selling Nawaz's properties
"The conduct of the accused also puts pressure on the witnesses against her, therefore, her bail should be cancelled," the application filed in the IHC stated.
Last week, Maryam filed a separate petition in the high court against the verdict given by an accountability court in the Avenfield Apartments case.
Maryam, through her counsel, urged the high court to declare the accountability court's decision in the Avenfield Apartments case void over "serious violations".
Maryam and her father, former prime minister Nawaz Sharif, were convicted in the case on July 6, 2017 by Accountability Court Judge Muhammad Bashir, who sentenced them to seven and 10 years in jail, respectively.
The IHC later suspended their sentences.
In her plea, Maryam also alluded to a speech made by former judge Shaukat Aziz Siddiqui during a bar address. In the speech, Siddiqui had alleged that the SC was being controlled from "the outside" while hearing the Avenfield case. He was subsequently sacked over misconduct.
COMMENTS
Comments are moderated and generally will be posted if they are on-topic and not abusive.
For more information, please see our Comments FAQ