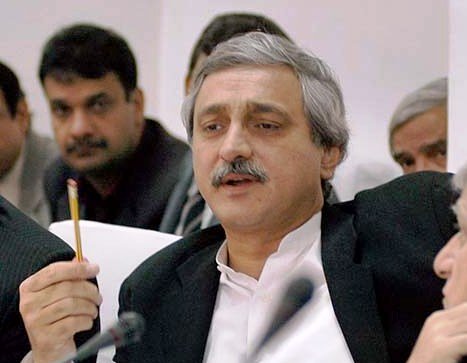 ---
LODHRAN:
Disgruntled leader of Pakistan Tehreek-i-Insaf (PTI) Jahangir Khan Tareen on Monday slammed the government for downplaying the severity of the ongoing inflation, and asked it to "keep everything aside" and focus on reducing inflation.
Speaking to the media, Tareen said the government's failure to bring the price surge under control and orient its goals around giving relief to the people was now troubling the masses, adding that timely decisions could have averted the situation.
Blaming the government's "indecisive attitude on the imports" for the wheat and sugar crisis, Tareen regretted that no decision was taken on time. However, while criticising the ruling party, the estranged leader stressed that the PTI was still his party and "all of us are in PTI".
Tareen group meeting convened to review govt promises
Commenting on the developmental works in Lodhran, he said he is making efforts to finish the projects soon.
Once considered to be one of the closest confidants of Prime Minister Imran Khan, Tareen now leads his own separate faction within the party. He broke away with the party's establishment after accusing the Punjab government of targeting politicians loyal to him.
COMMENTS
Comments are moderated and generally will be posted if they are on-topic and not abusive.
For more information, please see our Comments FAQ