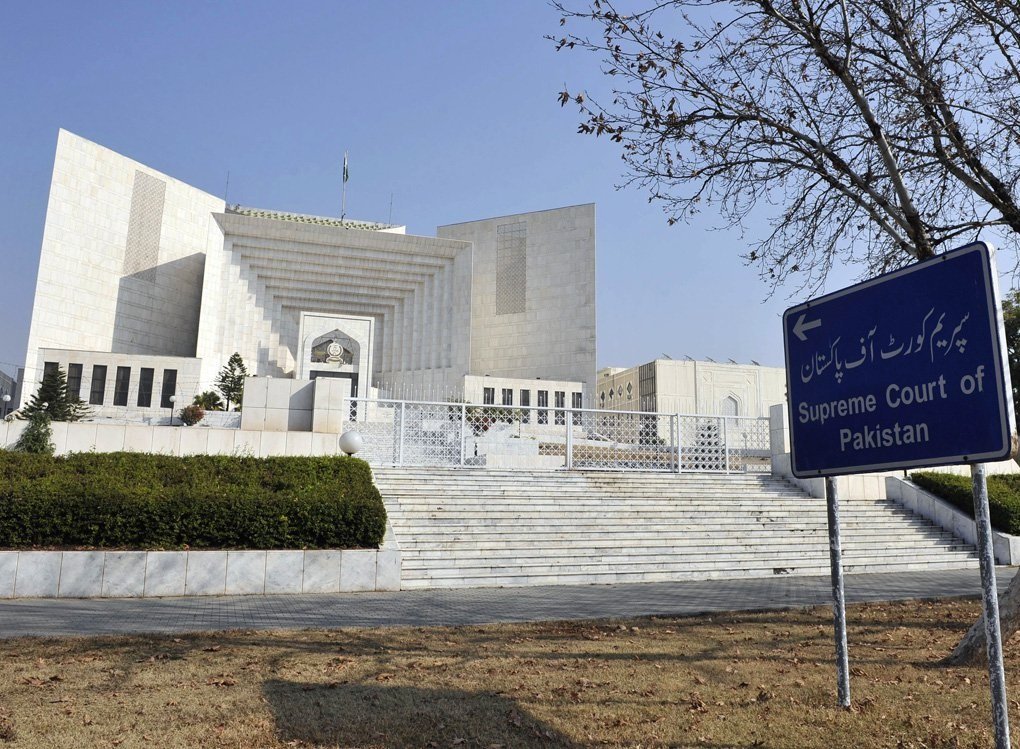 ---
ISLAMABAD:
The Federal Government Employees Housing Authority (FGEHA) has approached the Supreme Court against the High Court's (IHC) restraining orders regarding allotment of plots to judges, bureaucrats and government employees in the capital's F-14 and 15 sectors through balloting.
Through its counsel Akram Sheikh, the FGEHA has filed two petitions against the IHC's August 20 and September 13 orders, requesting the apex court to restrain the IHC from passing orders of similar nature against the petitioner.
"The FGEHA is a public institution working for the mission of providing shelter to federal government employees and retirees which has been made dysfunctional and scandalized in media by the vested interests," the petition says.
It is contended in the petition that the IHC orders have created a strong sense of concern among the members of the FGEHA schemes and allottees throughout Islamabad and other capital cities.
"Therefore, it is imperative that the adjudication of this matter of great public importance be in line with constitutional scheme of adjudication and without any influence from the parties involved so that the FGEHA may continue its work uninterrupted and unhampered for the benefit of its members," it says.
The FGEHA objects that a high court cannot exercise suo motu jurisdiction under Article 199 of the Constitution, saying that only on the application of an aggrieved party or on the application of any person Article 199 can be invoked.
"The high court while exercising jurisdiction under Article 199 of the Constitution of Islamic Republic of Pakistan 1973 cannot travel beyond the grievance of an aggrieved party or a person," the petitioner contended.
"If a high court while exercising the jurisdiction under Article 199 of the Constitution travels beyond the grievance of an aggrieved party or a person, it amounts to exercise of suo motu jurisdiction which a high court does not have." The apex court is requested to set aside the IHC's August 20 and September 13 orders.
The IHC on September 13 suspended the allotment of 4,723 plots in Islamabad's two new sectors, including 1,704 plots, measuring one kanal each, allotted to senior bureaucrats and top judges, by a federal government housing authority in the month of August.
Read FGEHA ignored 'conflict of interest': IHC
It is already being reported that Chief Justice of Pakistan Gulzar Ahmed, senior puisne judge and other judges of the Supreme Court, provincial high courts and bureaucrats in BS-20 to BS-22 were allotted 1,704 plots of one kanal each in Sectors F-14 and F-15 on Aug 17.
The FGEHA also allotted 1,690 plots, measuring 14 marlas each, to officers in BS-18 and BS-19; 1,329 plots, measuring 10 marlas each, to those in BS-16 and BS-17. The IHC suspended the balloting of the plots in F-14 and F-15 sectors till the next hearing, which is fixed for October 14.
Around 50 superior courts judges, including Chief Justice Gulzar, and two former chief justices, Iftikhar Mohammad Chaudhry and Anwar Zaheer Jamali, were allotted plots through balloting on August 17.
Justice Faisal Arab, Justice Manzoor Ahmed Malik, Justice Iqbal Hameedur Rehman, Justice Mazhar Alam Khan Miankhel, Justice Sardar Tariq Masood, Justice Ijazul Ahsan and Justice Maqbool Baqir were allotted two plots of one kanal each in the new sectors.
Also, one-kanal plots were allotted to Justice Umar Ata Bandial, Justice Amir Hani Muslim, Justice Riaz Ahmed Khan, Justice Abdul Latif Khan, Justice Malik Manzoor Hussain, Justice Sheikh Najamul Hassan, Justice Ejaz Afzal Khan, Justice Jalaluddin, Justice Asadullah Khan, Justice Irshad Qaiser, Justice Mohammad Daud Khan, Justice Yar Mohammad, Justice Zaheer Ahmed Shahwani, Justice Nisar Hussain Khan, Justice Noorul Haq N Qureshi, Justice Sahib Khan, Justice Abdul Sami Khan, Justice Mohammad Younas Khan, Justice Mushir Alam, Justice Ali Akbar Qureshi, Justice Ashraf Jahan, Justice Qazi Mohammad Amin Ahmed, Justice Mohammad Ghazanfar Khan, Justice Ikramullah, Justice Aminuddin Khan, Justice Lal Jan Khattak, Justice Qaiser Rashid Khan, Justice Ishaq Khan, Justice Azam Khan, Justice Said Maroof Khan, Justice Khilji Arif Hussain, Justice Mehmood Akhtar Shahid Siddiqui, Justice Sarmad Jalal Usmani, Justice Ijaz Ahmed Chaudhry, Justice Mohammad Athar Saeed, Justice Dost Mohammad Khan, Justice Sajjad Ali Shah and Justice Syed Zahid Hussain.
The IHC has already noted that the beneficiaries of balloting regarding F-14 and F15 sectors also included those who have been convicted or dismissed from service on charges of corruption or misconduct.
COMMENTS
Comments are moderated and generally will be posted if they are on-topic and not abusive.
For more information, please see our Comments FAQ