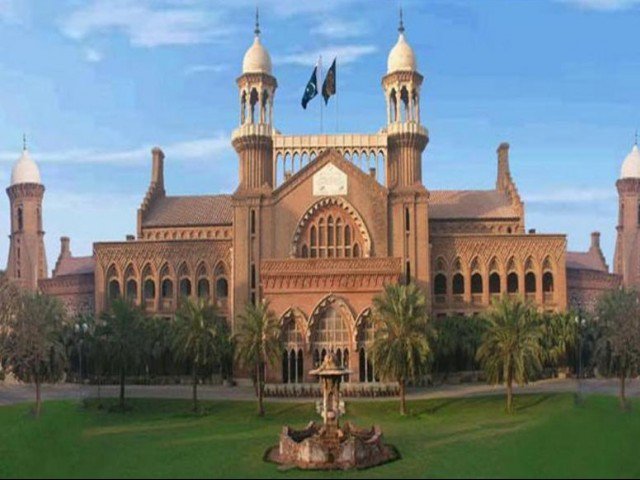 ---
LAHORE:
The National Accountability (Amendment) Ordinance, 2021 was challenged in the Lahore High Court on Saturday, arguing that changing the law to accommodate or benefit a single individual was "patently illegal, mala fide, and unconstitutional".
President Dr Arif Alvi had recently promulgated the Ordinance, paving the way for incumbent National Accountability Bureau (NAB) Chairman Justice (retd) Javed Iqbal to continue holding his post until the appointment of his successor.
The petitioner's counsel, Ishtiaq A Chaudhary, implored that the amendment has been "tailored" in the President House.
He contended that any deletion from the incorporation in an existing statute or enactment was ultra vires to the extent that it had favoured one person.
"An ordinance cannot be allowed to override the parliament since assembly is there, and a session can be called at any time," he added.
The constitution is based upon the trichotomy of powers and it recognises three pillars of the state namely the parliament, the executive, and the judicature.
"Any attempt to subvert, bypass or nullify the effect of any provision of the constitution by parliament or the executive is liable to be struck down by this court which being the custodian of the constitutional mandate to interpret the Constitution."
The amendment, he argued, had been made as an attempt to indirectly take an action that was not possible directly. "Such course of action is prohibited under the law."
Read Zahir Shah appointed NAB deputy chairman
The lawyer contended that the recent amendment was "just a mockery of parliament".
He prayed to the court that the writ petition is accepted holding therein that the amendment made to the Ordinance to the extent that it was "person-specific" and been promulgated to favour a single individual was illegal and unlawful and be struck down in the interest of justice.
The Ordinance, promulgated on Wednesday, read that Iqbal would remain in his seat till the appointment of a new NAB chief. It further stated that Iqbal could also be chosen as a candidate for the new NAB chairman slot.
It also read that its provisions would not be applicable to matters pertaining to federal, provincial or local taxation, other levies or imports -- including refunds or loss of exchequer pertaining to taxation.
The major opposition parties, the PML-N and PPP were also up in arms on Thursday against the Ordinance.
Top leaders of the two parties, including PPP Chairman Bilawal Bhutto Zardari and PML-N Senior Vice President Shahid Khaqan Abbasi, said the National Accountability Second Amendment Ordinance 2021 was not only "illegal" but had been promulgated with "malicious intent".
Though Planning Minister Asad Umar defended the Ordinance as a step towards steering the graft buster to "its actual purpose", the opposition leaders said that the new law aimed at protecting the incumbent ministers from any accountability.
COMMENTS
Comments are moderated and generally will be posted if they are on-topic and not abusive.
For more information, please see our Comments FAQ