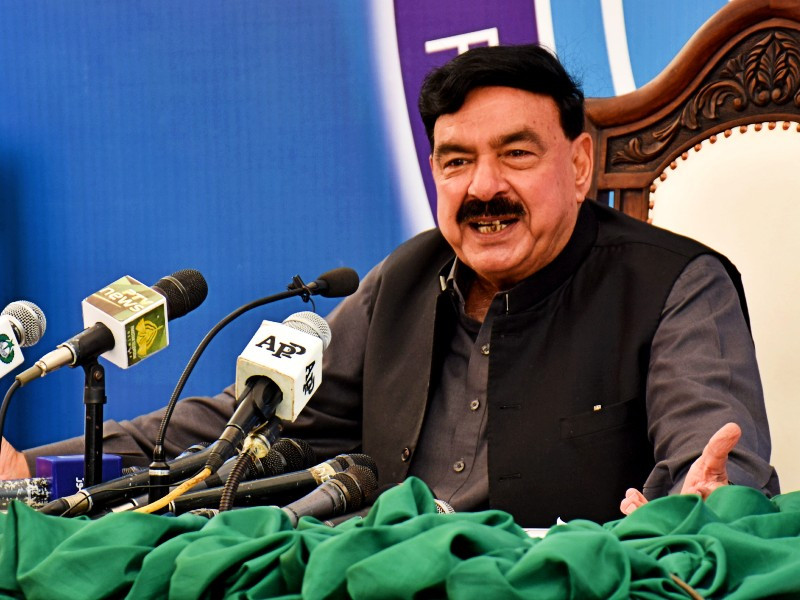 ---
LAHORE:
Interior Minister Sheikh Rashid Ahmed said on Thursday that Pakistan would continue providing humanitarian aid to Afghanistan without caving under any pressure from the rest of the world.
"They (Afghans) are our brothers and they are our neighbours," Rashid said while addressing a press conference in Lahore, adding that as had been clarified by Prime Minister Imran Khan, once the world moves towards making a decision on Afghanistan, Pakistan would follow suit.
Read Govt aware of 'good, bad' Taliban: Rashid
Moreover, Rashid cricitised PML-N Vice President Maryam Nawaz for giving "irresponsible statements" against state institutions. A day ago, Maryam had held a press conference prior to the appointment of Lt Gen Nadeem Ahmed Anjum as the new chief of the Inter-Services Intelligence.
The minister said that by giving such blistering, irresponsible statements, the opposition was only adding to its difficulties. He maintained that transfers, promotions and postings in the armed forces were a routine occurrence and "targeting sensitive department was the height of irresponsibility".
COMMENTS
Comments are moderated and generally will be posted if they are on-topic and not abusive.
For more information, please see our Comments FAQ