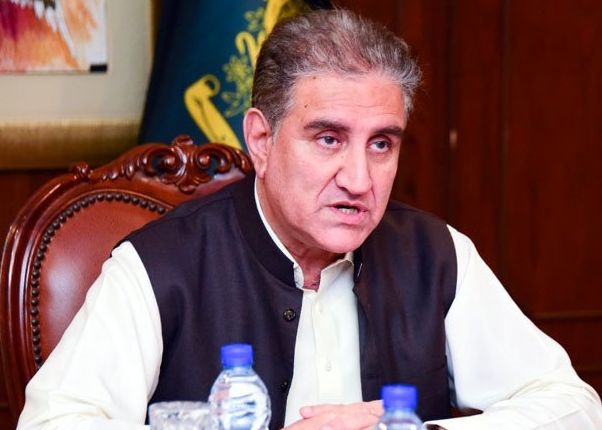 ---
ISLAMABAD:
Foreign Minister Shah Mehmood Qureshi reiterated on Friday Pakistan's commitment to extend help to the people of Afghanistan despite limited resources.
A day earlier, a C-130 aircraft of Pakistan Air Force carrying relief goods landed in Kabul.
In a statement, Qureshi said Pakistan wants peace and prosperity in the neighbouring country.
He highlighted that Pakistan sent humanitarian supplies in the form of medicine and food to Kabul on Thursday.
"We are also trying to send them the relief goods to avert any crisis," he maintained.
The minister further stated that a humanitarian crisis in Afghanistan wasn't in the interest of the Afghan people, the region or the world.
He stressed that saving Afghanistan from the crisis was the common responsibility of all.
Qureshi noted that in the past, the Afghan soil was used against Pakistan. "We should encourage the Taliban not to allow their land to be used against any other country".
Read Afghan peace imperative for regional stability, NSA asserts
He emphasised that if the Taliban met the expectations of the international community, they would make things easier for themselves and their country.
On Thursday, while receiving the goods at Hamid Karzai International Airport, Pakistan ambassador to Afghanistan Mansoor Ahmad Khan said the flight was "just a beginning of the humanitarian assistance for the people of the country".
Talking to media persons, the envoy said the relief goods included around 10 tonnes of flour, 1.5 tonnes of ghee and a huge quantity of emergency medicine.
On Wednesday, it was reported that the government had decided to dispatch humanitarian assistance comprising food and medicines for the people of Afghanistan.
"Three C-130s are being dispatched to Afghanistan. After the first immediate tranche through the air, further supplies would continue through land routes," the Foreign Office had said in a statement.
The statement said that the government will continue to do its best to help Afghan brethren during the prevalent challenging environment.
COMMENTS
Comments are moderated and generally will be posted if they are on-topic and not abusive.
For more information, please see our Comments FAQ