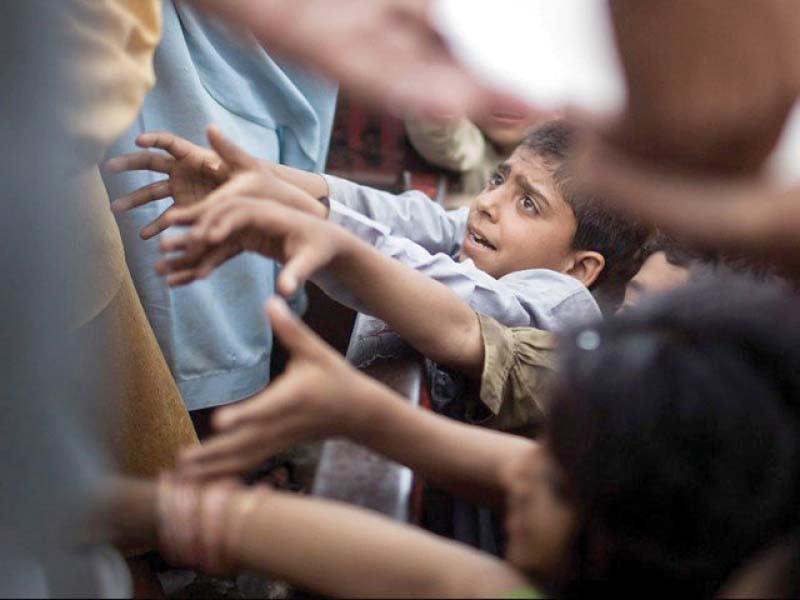 ---
FAISALABAD:
More than 50% population of the country suffers from malnutrition resulting in stunting and poor health, University of Agriculture Faisalabad (UAF) Vice Chancellor (VC) Prof Iqrar Ahmad Khan stated while addressing a seminar to celebrate World Egg day.
Speaking on the occasion, the VC said eggs are underrated although they are extremely nutritious, cannot be adulterated, and are relatively cheaper compared to other healthy foods.
"Eggs have the highest true digestibility value of approximately 97%, matched by milk, and followed by meats, fish, and poultry," the professor highlighted, adding that this feature makes it ideal for human consumption.
He lamented that the per capita egg consumption in Pakistan is low although the poultry sector has assumed the second lead among Pakistan's industries.
He said that the UAF sub campus has been developed with special focus on poultry to boost the productivity of the sector through scientific research.
Read Thousands of children found malnourished
Government College Women University Faisalabad (GCWUF) VC Dr Robina Farooq seconded the views of the UAF VC adding that eggs are the least expensive source of high-quality protein.
She maintained that in view of the disease fighting and nutritive qualities of eggs, both adults and children should be encouraged to consume it daily.
"An egg breakfast reduces hunger, gives energy and cuts calorie intake by more than 400 over the next 24 hours," Dr Rubina underscored while addressing the seminar.
Putting the benefits of egg consumption into limelight, UAF Pro-VC Dr Anas Sarwar Qureshi said that humans require at least 300 eggs a year for a steady flow of valuable protein and minerals necessary to jack up immunity.
"In contrast, Pakistanis consume only 65 eggs annually that cost them nutritive deficiencies and disease prevalence," Dr Anas pointed out.
Another speaker, Dr Kahif Saleemi said nutrient-dense ingredients such as eggs are easy to fit into the diet and formulated foods.
He said World Egg Day was initiated in 1996 to raise awareness among the masses about its benefits.
"It contains proteins, minerals and vitamins that can boost health especially when the world faces a health emergency," he concluded.
Published in The Express Tribune, October 8th, 2021.
COMMENTS
Comments are moderated and generally will be posted if they are on-topic and not abusive.
For more information, please see our Comments FAQ