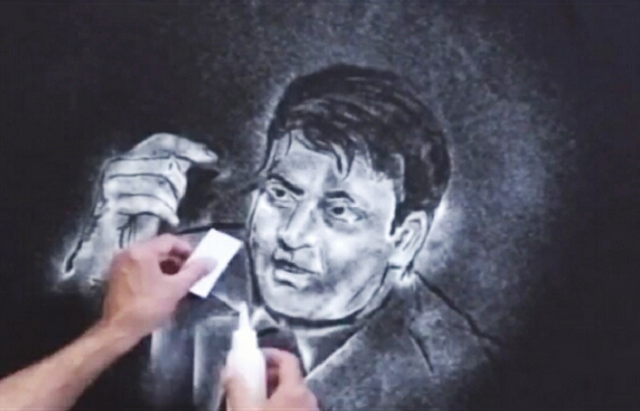 ---
KARACHI:
A Pakistani artist based in Denmark has adopted a unique way to express his love for the legendary comedian Umer Sharif, who passed away in Germany last week after a prolonged illness, by drawing his portrait using salt and spray gun ditching traditional method of paint and brush on canvas.
Artist Amir Hussain completed the unique piece of art within an hour.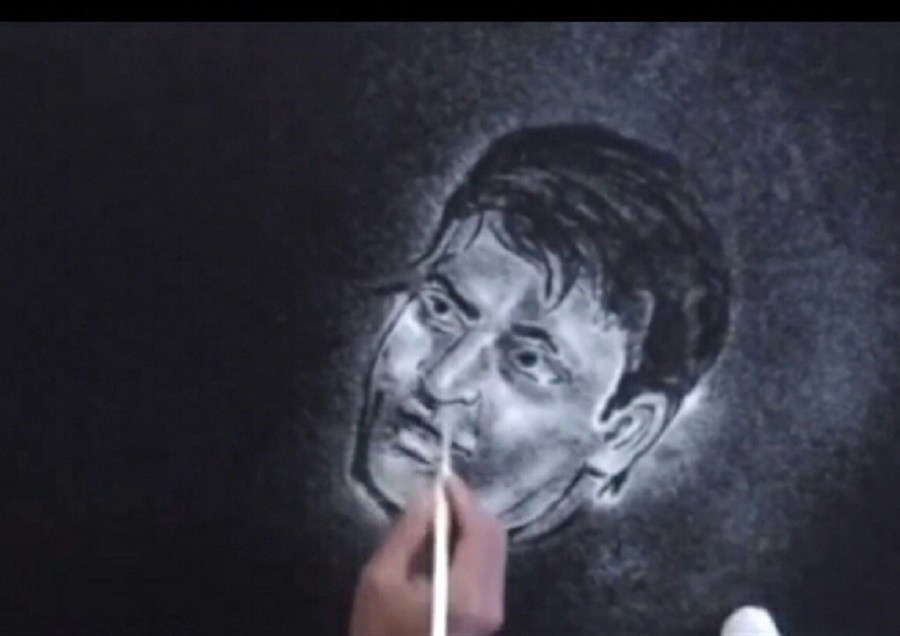 "I have seen Umer Sharif putting smiles on people's faces since childhood," the artist told The Express Tribune while calling Sharif a legend of Pakistan.
Expressing deep sorrow over his demise, Hussain said that Sharif's performances had no parallel and he made millions to burst into laughter.
As an artist, Hussain said, he felt that there could not be any better way to express his love for the comedy king than to draw his unique portrait.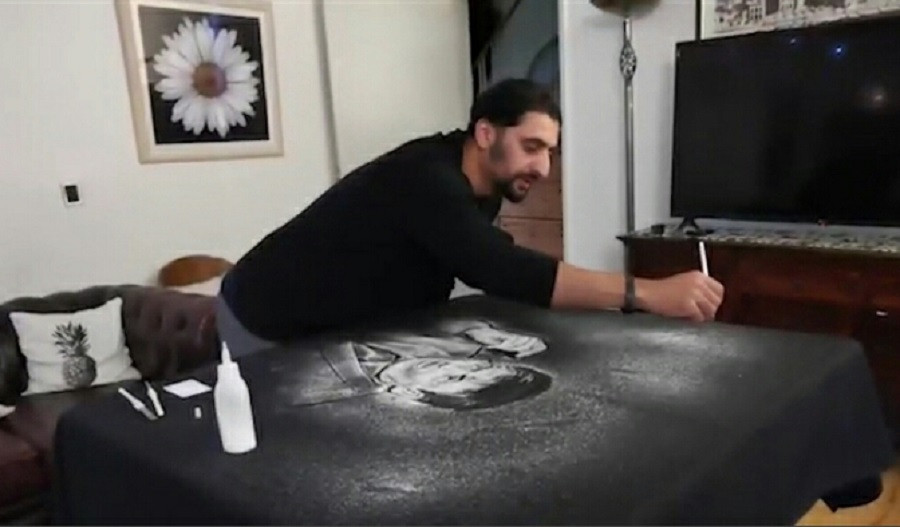 He added that he did not formally learn this art but inherited it from his ancestors.
The comedian, who had been undergoing treatment in Germany for heart and kidney ailments, succumbed to his illness at the age of 66 despite being flown abroad on a priority basis by the government following a video request by Sharif.
Credited with spreading laughter within Pakistan, as well as beyond its borders, Sharif's loss is one that has sent reverberations across the world.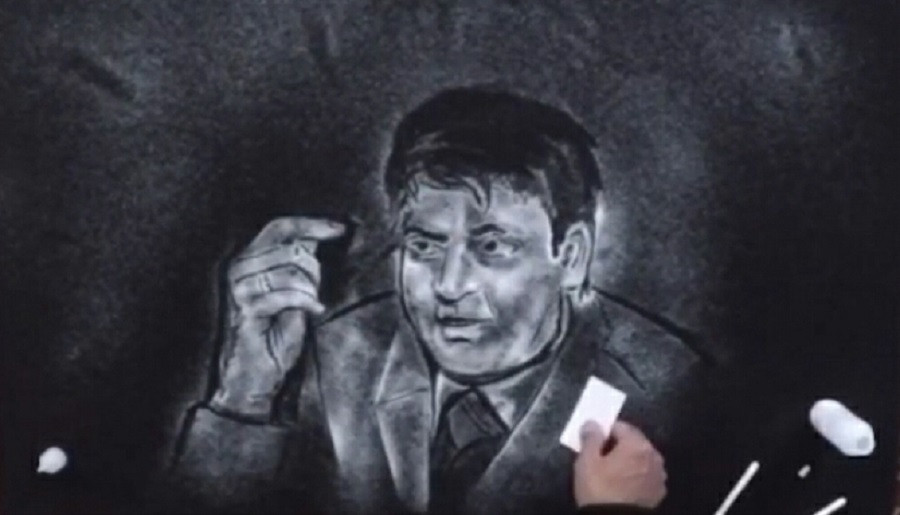 Epitomising a style of stand-up that found instant and massive success across South Asia, Sharif had humble origins in Karachi.
Born Mohammed Umer, the comedian added 'Sharif' to his name after being left spellbound by Egyptian actor Omar Sharif's performance in the Hollywood film, "Lawrence of Arabia".
He broke into the world of comedy as a stage performer at the tender age of 14, finding success via his sharp wit and the ability to deliver a joke of any magnitude of humour with a completely straight face.
COMMENTS
Comments are moderated and generally will be posted if they are on-topic and not abusive.
For more information, please see our Comments FAQ