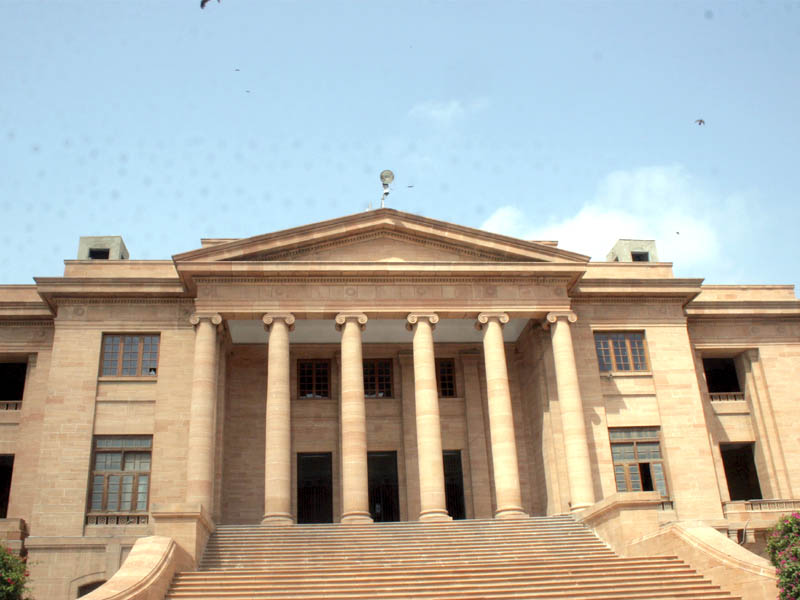 ---
KARACHI:
The Sindh High Court gave on Wednesday the National Accountability Bureau a final extension to submit its reply on a petition seeking formulation of the anti-graft watchdog's rules and regulations for inquiries.
A two-member bench comprising Justice Muhammad Iqbal Kalhoro and Justice Shamsuddin Abbasi warned the NAB counsel that a fine would be imposed if the bureau fails to submit its reply by the next hearing slated for October 25.
NAB counsel Shahbaz Sahootra said that President Arif Alvi's office has sought views from the various ministries after a draft was submitted to them.
"The law ministry and the interior ministry had raised some concerns. NAB rules were re-drafted and sent to the ministry of law and home affairs. However, no response has been received from the ministry of law and justice and the ministry of interior so far."
Meanwhile, Assistant Attorney General of Pakistan Irfan Ahmad Khan requested the court to allow 15 to 20 days for submission of a detailed reply.
Justice Kalhoro remarked that NAB has been working without rules for 22 years. "NAB is working only on SOPs instead of rules," he said, adding that the petition had been pending since January 2020 but the reply was still not submitted.
The petitioner, advocate Tariq Mansoor, has questioned NAB's investigation process and moved the court to direct the formulation of its rules and regulations.
Assets beyond means
Read More: SHC sets up education reform body
The same bench sought details from the NAB prosecutor regarding the issuance of arrest warrants for the accused on a bail application filed by Pakistan Peoples Party (PPP) leader and provincial minister Sohail Anwar Siyal and others. A NAB inquiry is underway against Siyal for making assets beyond means.
Siyal and another accused, Jamil Soomro, appeared before the court for the hearing of their bail pleas.
The NAB prosecutor informed the court about progress in the cases against Siyal and others.
"The draft reference has been sent to NAB headquarters for further action. Respite should be given until a reply from the headquarters is received," the prosecutor argued.
Justice Kalhoro inquired whether the NAB chairperson had issued arrest warrants for the accused. "Are the suspects cooperating in the investigation? Does NAB want to arrest Siyal or not?" the judge asked.
The court extended the interim bail of Siyal, Zafar Siyal and Soomro and sought a progress report from NAB at the next hearing on November 11.
Published in The Express Tribune, September 30th, 2021.
COMMENTS
Comments are moderated and generally will be posted if they are on-topic and not abusive.
For more information, please see our Comments FAQ