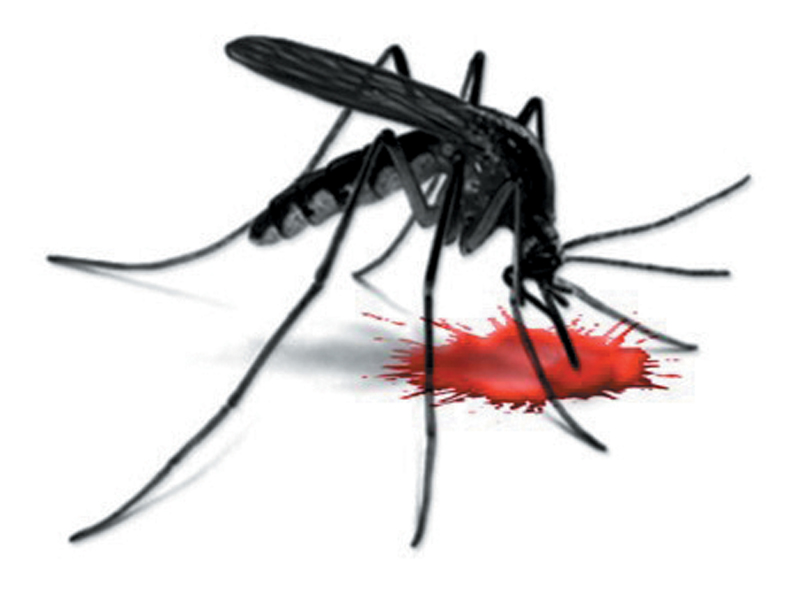 ---
RAWALPINDI:
At least 25 more dengue positive patients landed in Rawalpindi hospitals during the last 24 hours, taking the total toll of suspected patients to 185 in the district.
A total of 47 patients were admitted to the Benazir Bhutto Hospital, 35 to the Holy Family Hospital and 12 to the district headquarters hospital
Health authorities have decided to increase the number of beds owing to the influx of new dengue patients.
Medical experts have advised the citizens of the twin cities of Rawalpindi and Islamabad to take special preventive measures to protect them from the dengue virus.
According to them, in the wake of the increasing number of cases, citizens should properly dispose of solid waste and stop water storage at their residences to prevent any access to egg-laying female mosquitoes.
They said mosquitoes breed primarily in containers like earthenware jars, metal drums and concrete cisterns used for domestic water storage, as well as discarded plastic food containers, used automobile tyres and other items that collect rainwater.
Dr Wasim Khawaja of the Pakistan Institute of Medical Sciences said that dengue is a mosquito-borne infection, which in recent years has become a major public health concern. He said that dengue fever is a severe, flu-like illness that affects infants, young children and adults.
He added the spread of dengue is attributed to expanding geographic distribution of the four dengue viruses and of their mosquito vectors, the most important of which is the predominantly urban species Aedes aegypti.
Read More:14 more dengue patients hospitalised in Pindi
He said the rapid growth of the urban population is bringing ever greater numbers of people into contact with this vector, especially in areas that are favourable for mosquito breeding like in places where household water storage is common and where solid waste disposal services are inadequate.
Dr Khawaja said that dengue viruses are transmitted to humans through the bites of infective female Aedes mosquitoes. He added mosquitoes generally acquire the virus while feeding on the blood of an infected person.
On the other hand, 45 new Covid-19 cases were reported in Rawalpindi during the past 24 hours.
According to the daily situation report issued by the health authorities, of the new patients, 10 hailed from Rawal Town, four from Potohar Town, 13 from Rawalpindi Cantonment. The test to positivity ratio remained 4.11 per cent.
Of the 111 admitted patients in the hospitals of Rawalpindi, 89 were on oxygen support and 19 on ventilators.
Around 2.6 million people have been vaccinated against covid-19 so far.
Meanwhile, Commissioner Rawalpindi Division Syed Gulzar Hussain Shah on Tuesday urged owners of wedding halls and marques to vaccinate themselves and their staff before September 30, otherwise, their halls would be sealed.
Published in The Express Tribune, September 29th, 2021.
COMMENTS
Comments are moderated and generally will be posted if they are on-topic and not abusive.
For more information, please see our Comments FAQ