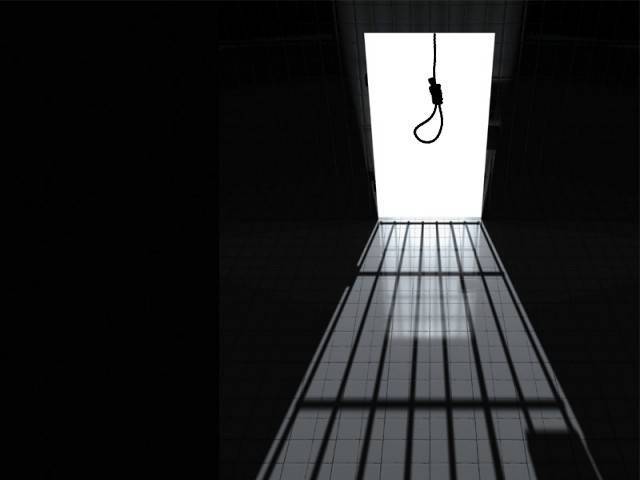 ---
LAHORE:
A district and sessions court in Lahore on Monday awarded the death sentence to a female principal of a school for claiming prophethood.
The prosecution successfully proved the case against the convict, Salma Tanveer while the defendants failed to establish that the accused was not mentally stable when she had committed the offence.
Salma, on September 3, 2013, had published and distributed a pamphlet in the area near her residence in Lahore in which she denied Finality of Prophethood.
The pamphlet also contained derogatory words towards the sacred name of Holy Prophet (PBUH), claiming her own prophethood and calling herself Rehmatul Alamin (mercy for all the worlds).
Read more: Three get death penalty for blasphemy on social media
The area residents lodged an FIR against the accused after which local police arrested the school principal. Nishtar Colony police had also found her guilty during the investigation.
The defence lawyer had taken a plea after a one-and-a-half-year period that her client was not mentally stable. Later, a medical board was constituted which declared that the accused was not fit for the trial.
The trial remained in limbo for the next two years until the jail authorities, after medical examination of the accused, wrote to the court that the accused was fit to face the trial.
During the trial, the defendants once again took the similar plea that her client was unsound at the time of the incident.
On the other hand, the complainant's counsel, advocate Ghulam Mustafa Chaudhary argued as to why the application of the accused was being heard after such a long period while the woman continued to run her school and visited foreign countries several times.
Also read: LHC points to several defects in blasphemy case
During the trial, the accused had also given the right of property dealing with her husband adopting all due process.
The accused's counsel reiterated that the accused was of unsound mind at the time of occurrence. He further implored the court that under section 84 of PPC, nothing is an offence which is done by a person of unsound mind.
Complainant's counsel advocate Chaudhry argued that the prosecution has proved its case on the basis of oral and documentary evidence whereas the accused failed to prove that at the time of writing and distributing blasphemous material, she was incapable of knowing the nature of her act by reason of unsoundness of mind.
After hearing both sides, the additional district and sessions judge awarded the death penalty to the accused and imposed a fine of Rs50,000. "She shall be hanged by her neck till her death," the verdict stated.
COMMENTS
Comments are moderated and generally will be posted if they are on-topic and not abusive.
For more information, please see our Comments FAQ