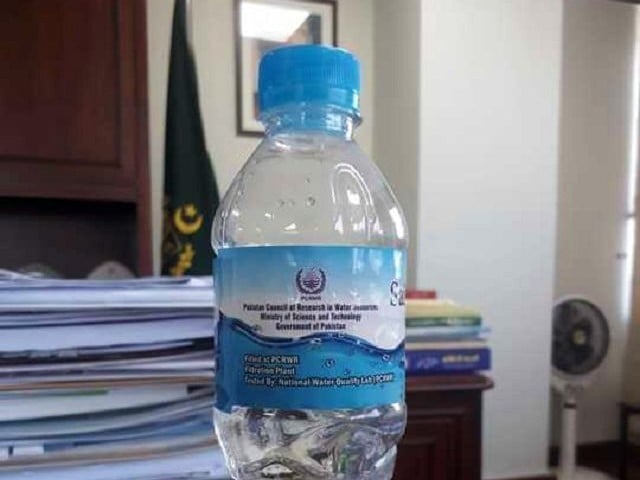 ---
KARACHI:
Pakistan Council for Research in Water Resources (PCRWR) on Sunday identified 22 brands of bottled water as unsafe for human consumption.
According to a report issued by the council, out of 180 brands of bottled water procured from across Pakistan between April and June this year, 22 brands were found to be detrimental to human health.
Samples of 16 brands were found to be chemically unsafe while 6 were found to be microbiologically unsafe.
According to the report, half of the brands found unsafe were being sold in Karachi, adding that the unsafe water contained TDS, arsenic and excessive levels of potassium, besides the germs of infectious diseases such as cholera, diarrhoea, dysentery, hepatitis and typhoid.
READ Water theft network busted
Brands such as Pure, Blue Plus, Sunlay, Aqua King, Spring Fresh Life, UF Pure Edge, Douro, Dropice, Puricana Mineral, Drops, Best Natural, Al Barkah Water and Koyo were found to be unsafe due to the presence of higher levels of sodium ranging from 60-165 mg/L than PSQCA bottled water quality standard for Sodium, which was 50 mg/L.
Reacting to the results, customers have voiced their concerns over the performance of Pakistan Standards & Quality Control Authority (PSQCA) and provincial food authorities, questioning why the quality of bottled water was found to be substandard despite double-checking.
In Karachi, most counterfeit and unregistered water brands were sold in stores near major government hospitals, which are also used by patients.
Fake and unregistered water brands are also being sold in parks and recreational places, posing a threat to recreational citizens, especially children.
COMMENTS
Comments are moderated and generally will be posted if they are on-topic and not abusive.
For more information, please see our Comments FAQ