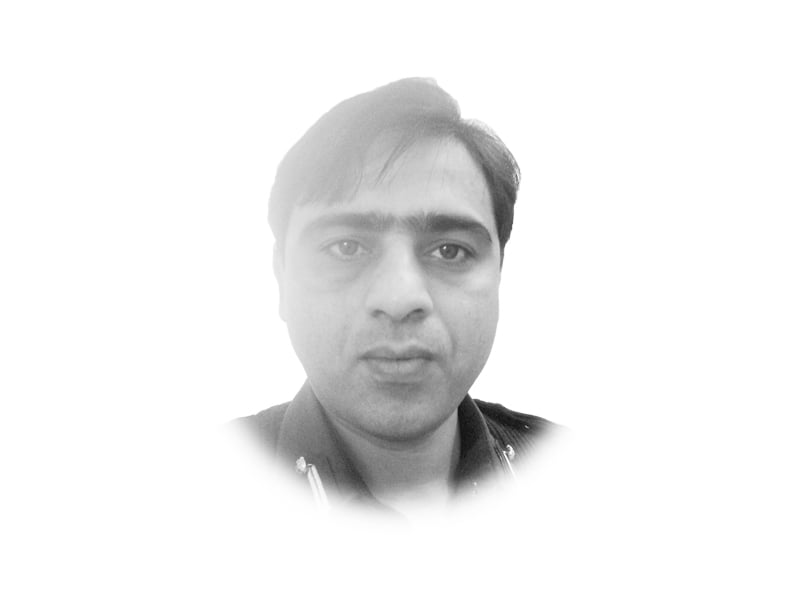 ---
On August 29, 2021, an explosion occurred in the densely-populated area of Kabul in which 10 civilians including seven children were killed. The Pentagon has finally admitted its mistake citing the incident as 'tragic' which was initially termed a legitimate drone strike on IS operators travelling in a car believed to be carrying explosives. The high value target turned out to be a non-target after on-ground investigation. However, the fallacy was accepted after locals raised their voices and independent sources confronted the assertions of US military through video evidence. How have we arrived here? Does an-imminent-threat-to-the-lives-of-the-US-soldiers narrative downplay the severity of a gory incident involving partial or complete intelligence failure? Can it be bracketed as cost of securitisation of narrative against terrorism? Do we need to launch independent investigations into all such incidents in Afghanistan and Pakistan for last ten years or so to judge the veracity of the strikes?
These set of questions provide the basis to the argument that states have been using narratives based on security threat to legitimise killings of innocent civilians including women and children. Such a narrative has been pivotal in pacifying human rights activists in their countries as they believe that such strikes have killed the terrorists or violent extremists posing serious human rights threats with minimal collateral damage. The Kabul incident also highlights the fact that the modern states are committing human rights violations in conflict zones under the pretext of protecting their soldiers in these areas or whipping up a perception of civilian human rights security concerns back home. In other words, state authorities have employed securitisation of narrative as a legitimate tool to minimise their conflict zone causalities and fatalities.
The securitisation of narrative related to the war on terror has three impacts on American public. First, it sets a static framework of action wherein military keeps on painting its active role in terms of conducting operations, indirect and direct, and expanding its functional contours to cover other regions. Second, it legitimises high cost of troop deployment in Iraq and Afghanistan. According to a report, compiled by Brown University, the US has spent $290 million per day for 20 years in Afghanistan. This amounts to $2.313 trillion in which 44% was utilised in overseas contingency operations (OCO) of DoD, 3% was consumed in OCO of state department, 10% was spent on veteran care and nearly 20% for expansion in bases. Third, civilians in Afghanistan and Pakistan have borne the brunt of the narrative. Nearly, 46,000 civilians in Afghanistan and 24,000 in Pakistan have lost their lives as a result of securitisation of narrative. This adds up to nearly 40% of the total causalities in the 20-year-long Afghan war. The price of civilian lives can be roughly calculated on the basis of available data to see the cost of human lives on account of securitisation of war narrative.
The Bureau of Investigative Journalism has documented drone strikes in Afghanistan, Pakistan, Yemen and Somalia. The 2010-20 data indicates that a minimum number of 14,000 drone attacks have been conducted in which a maximum number of 16,000 individuals have been killed including up to 2,200 innocent civilians. These fatalities are comparable with the total civilian deaths in the 9/11 attacks. The narrative developed and espoused for WoT has been heavily securitised so that it keeps on harping upon the horrific scenes of 9/11 and refreshing the memories of the millions about the importance and significance of security concerns attached with it. An independent inquiry into such attacks needs to be conducted.
Interestingly, the narratives of militants are highly Islamised and based on misinterpretation of religious text as these outfits approach an ordinary person on multiple levels for various purposes. These strategic communications are predominantly based on 'war against Islam' narrative and thus make killings of civilians permissible and licit under these assertions. A counter-narrative against terrorism should, therefore, be drafted on a proportionate footing.
Published in The Express Tribune, September 27th, 2021.
Like Opinion & Editorial on Facebook, follow @ETOpEd on Twitter to receive all updates on all our daily pieces.
.
COMMENTS
Comments are moderated and generally will be posted if they are on-topic and not abusive.
For more information, please see our Comments FAQ