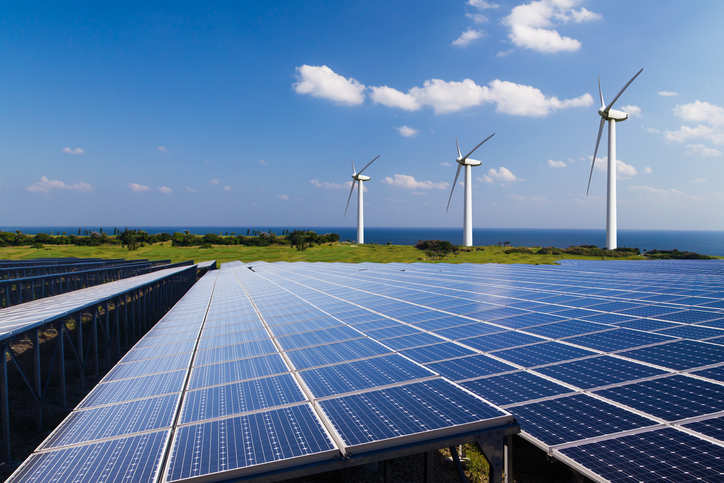 ---
ISLAMABAD:
Gas crisis is already there. It may become worse in winters, although gas shortages in winters would not be for the first time. An added new factor is the high liquefied natural gas (LNG) prices. LNG prices have never been that high in its history.
The government has announced an electricity tariff incentive system, which will divert gas users to electricity.
More people will be using their inverter ACs to heat their homes that were earlier used to gas heaters while gas was cheap. People living in semi-urban and rural areas, having access to biomass, may like to light their fancy hearths, which might have been shut for years. Solar water heaters, biomass cookers and biogas can also partly fill the gap. Solar water heaters offer an immediate solution while biogas may take time for implementation in a sizeable way.
Water heating is not uncommon in Pakistan even in summers, while in winters it is very common, especially, in upper income groups which have installed gas geysers.
Solar water heaters are not uncommon in Pakistan. However, their market share is very limited. It is mostly imported from China.
In China, there are several hundred small enterprises, which manufacture and export solar water heaters to many countries, although a few large companies have also emerged and have a vertically integrated structure.
READ Biogas and solar plant inaugurated
China itself is a large consumer of this and 75% of world's installed capacity of solar water heaters is in China.According to some estimates, 63% of solar water heaters are used in residential housing units and 28% in hotels and hospitals. It has a small share in swimming pool water heating and space heating.
A government policy is required to facilitate and promote the solar water heater market. Reduction in taxes and duties, credit schemes and advertisements can go a long way towards expanding the installation base.
The retail price of a small solar water heater is around Rs40,000 and of a large one is Rs80,000. The price can be brought down through the aforementioned steps.
Some subsidy may be offered through low interest financing. Gas companies may be given a target to sell and install solar water heaters, although in the past these companies have shown some interest in it on their own. Solar water heaters can be manufactured locally also by initially making steel items and importing glass tubes. Great progress has been made by small and medium enterprises (SMEs) in Pakistan in the area of household items.
SMEs are, however, scared of competition with China and their low prices. Large Pakistani companies can form joint ventures with Chinese companies in the Special Economic Zones (SEZs) being built under CPEC. Government signal can play an important role in it.Solar water heaters, unlike solar PV systems, do not require a lot of space. Normally, one unit is sufficient for a small family, although reportedly, there are large homes where one unit has been installed for one bathroom.
One unit requires a space of four to six feet so a small area house (five marla and multi-storey) roof can accommodate several units. There are quality issues in solar water heater supplies and after-sales service. Small items such as Mg rod for corrosion protection are often missing or some retailers do not have any knowledge about it, which results in a shorter life of storage drum. There are installation issues as well. Seldom are hot water pipes insulated, which waste a lot of energy.
READ Solar power can energise 60m homes
All of these problems can be solved if the organised sector comes into this field and more people would be inclined to buy solar water heaters.
Most of the aforementioned solutions are, however, focused on high-income groups. There are some solutions for the poor as well. Biomass cookers have been developed in Pakistan which, however, are relatively expensive costing Rs4,000 to Rs5,000 per unit. These cookers can be very useful for the urban poor, who do not have gas connection. Government's policy measures can make it cheaper and make it widely available. Rural poor may not need such devices due to having open kitchen and almost free biomass. Biogas may be a solution worth examining. Instead of forcing gas companies to extend their networks and supply gas at highly subsidised rates, biogas facilities could be subsidised under low-interest credit schemes.
It may be interesting to note that Pakistan has been able to install only 5,000 biogas units as opposed to India which has managed to install 5 million units under comparable socio-economic conditions.
Biogas can be produced from all kinds of biomass including cow dung, agri-waste, solid waste, food waste and even waste water. Rice paddy stubble, which is burnt by farmers causing dangerous smoke every winter, can also be diverted to biogas production.
At the larger level, bio-CNG may be economically produced. It is being done in India already with several hundred bio-CNG stations and there are plans to install 5,000 such stations.Bio-CNG in India is costing 50% of the liquid fuel prices. They have also developed bio-CNG based agricultural tractors, which can make rural life self-sufficient.
It has been estimated that 200-600 mmcfd of gas can be produced under this arrangement. Bio-CNG has an energy security dimension as well that can support transport system through distributed gas supply to vehicles in case of fuel supply bottlenecks.
Punjab has the largest biogas potential, while it has no other energy resource except solar. A government policy is required to promote bio-CNG by establishing demonstration facilities in semi-urban and rural areas that can be financed by gas companies and PSO.
It may be interesting to note that after years of delay, the Landhi Cattle Colony biogas project has been revived and is at an advanced stage of implementation. It will produce and supply bio-CNG to Green Line buses.
The writer is former member energy of the Planning Commission and author of several books on energy sector
Published in The Express Tribune, September 27th, 2021.
Like Business on Facebook, follow @TribuneBiz on Twitter to stay informed and join in the conversation.
COMMENTS
Comments are moderated and generally will be posted if they are on-topic and not abusive.
For more information, please see our Comments FAQ