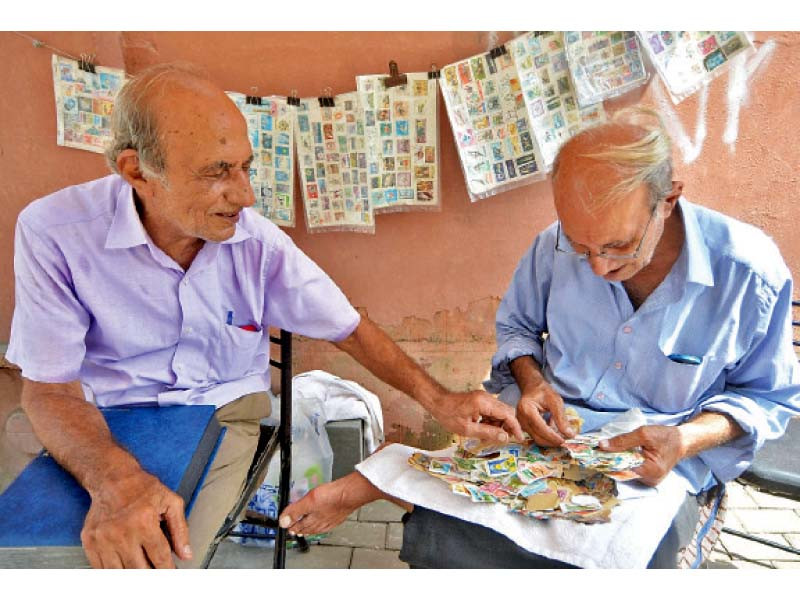 ---
KARACHI:
Sitting under the shade of a dusty canopy on the footpath along the wall of the Overseas Chamber of Commerce and Industry, two elderly men continue a trade of bygone era - sale of postage stamps - in days of digital communication.
It is more than a trade now, Inayat Ali and Feroz Ali said talking to The Express Tribune photographer who struck a conversation with them. "This is our life now," Inayat said.
They shared that they have been buying and selling stamps since 1968. "We started our business at the age of 17," Feroz said. According to the duo, they would walk from their home in Kharadar to the stamp stall and go home earning enough to meet their expenses during the days when letter in the post was the sole means of communication for millions of people.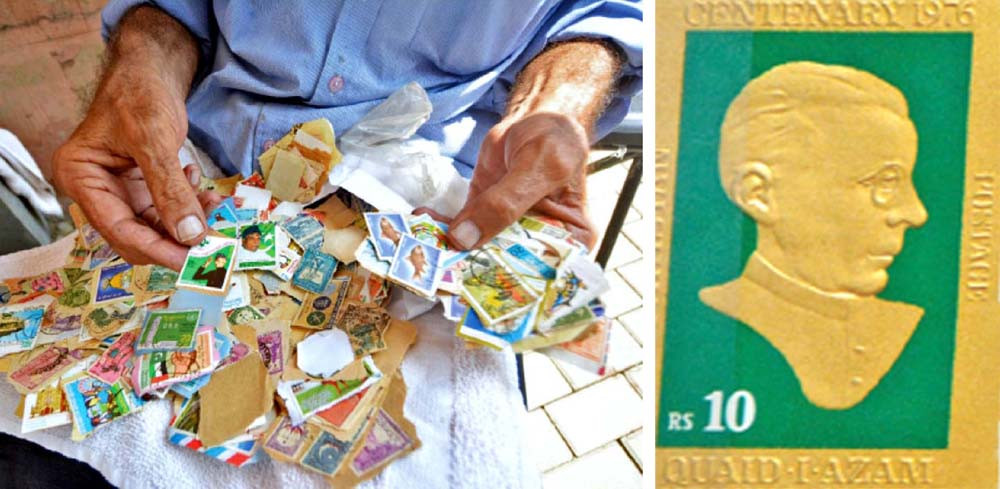 Over the decades they have collected stamps released on every special occasion in Pakistan. Starting from colonial India's King George stamp marked manually government of Pakistan, they have the exclusive gold postage stamps issued by the Pakistan Post to mark the 100th birth anniversary of Quaid-i-Azam Muhammad Ali Jinnah. Each stamp carried 25mg of 23/24 carat gold and was valued at Rs10 in 1976. According to information available on various websites, gold rates in Pakistan in 1976 were around Rs533 per tola.
The two gentlemen also showed the memorable stamps issued by the Pakistan Post on the occasion of Pakistan's victory in world hockey championship, cricket world cup and various Olympics. People don't use postal stamps anymore, even the official mail delivered by the post office bear inked stamps instead of the postage stamps they said. However, they continue their daily routine of sitting at their stall as part of their life.
Published in The Express Tribune, September 26th, 2021.
COMMENTS
Comments are moderated and generally will be posted if they are on-topic and not abusive.
For more information, please see our Comments FAQ