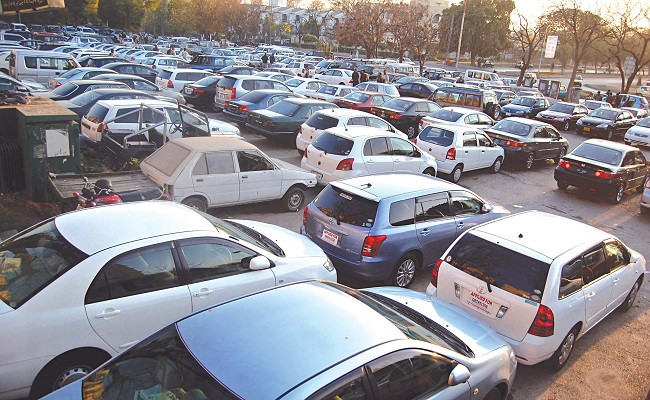 ---
RAWALPINDI:
The Regional Transport Authority (RTA) impounded 164 vehicles and imposed a collective fine of Rs285,000 on 241 vehicles for violation of different traffic rules.
The RTA secretary has issued a warning to all transporters that smog may prevail in the atmosphere from next month. Therefore, smoke-emitting vehicles should not ply on roads to control and reduce smog. The authority will impound all such vehicles.
The RTA official also said that henceforth there is a zero-tolerance policy against overloading and overcharging. He told The Express Tribune that 20 vehicles were impounded while Rs28,000 fines were imposed on 42 vehicles. He said 10 motorcycle rickshaws were fined Rs 4,500 collectively and five of them impounded.
Read 251 vehicles to be auctioned
During the operation against overcharging, 38 vehicles were penalised and 29 of them impounded. He added seven passenger vehicles were seized and 18 paid Rs21,000 fines for overloading.
The official said 60 vehicles were penalised and 50 were impounded for running without a route permit. He said fines were imposed on 31 vehicles running without fitness certificates and 25 were impounded.
The RTA secretary said 44 vehicles were impounded on violations of coronavirus SOPs and 55 were penalised.
Published in The Express Tribune, September 26th, 2021.
COMMENTS
Comments are moderated and generally will be posted if they are on-topic and not abusive.
For more information, please see our Comments FAQ