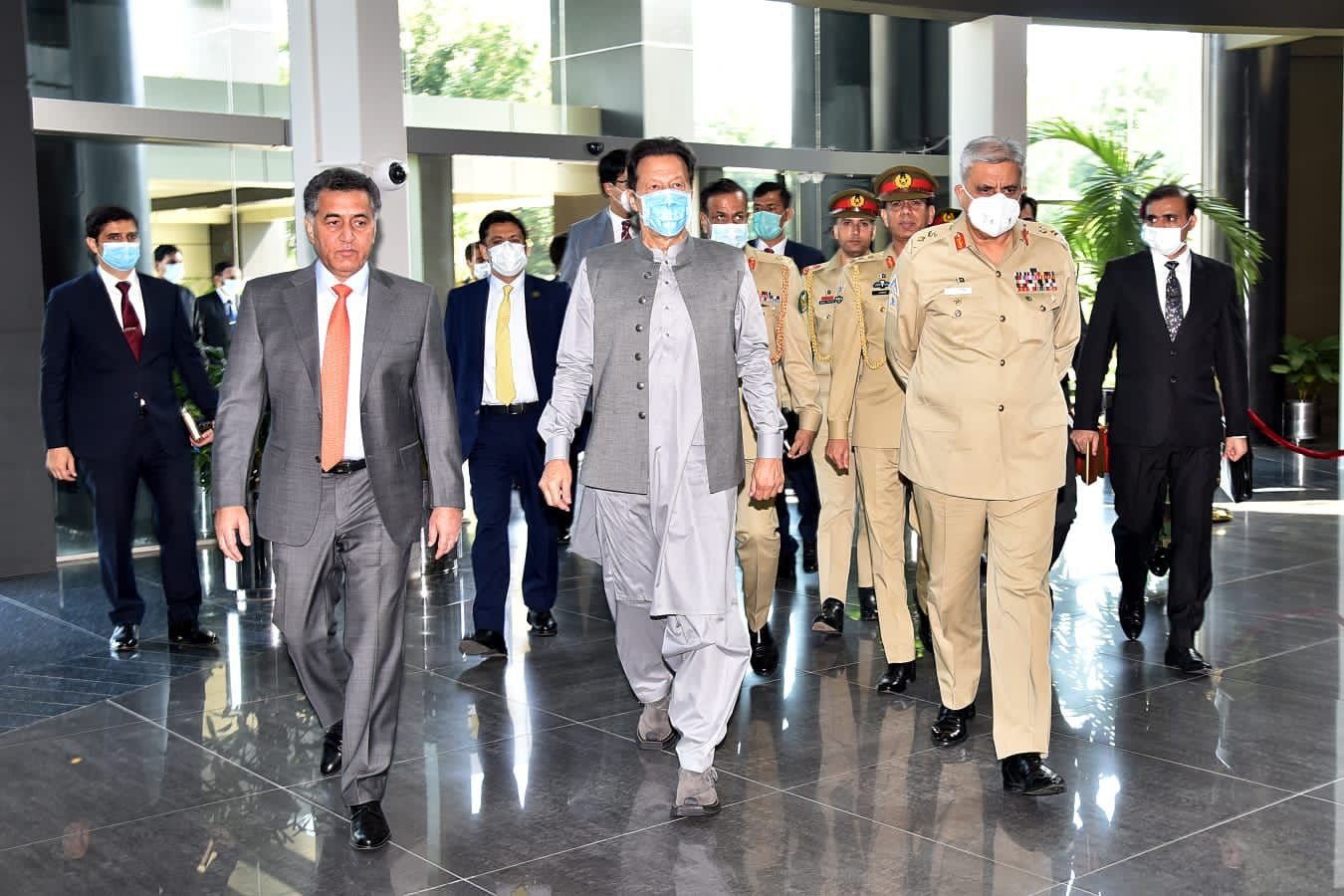 ---
ISLAMABAD:
Prime Minister Imran Khan, senior cabinet members and the three services chiefs on Friday visited the Inter-Services Intelligence (ISI) headquarters to get a briefing on the evolving regional security situation, with particular focus on Afghanistan.
Director General ISI Lt Gen Faiz Hameed received the prime minister while the meeting was attended by key federal ministers, chief ministers of Baluchistan and Khyber-Pakhtunkhwa, Chief of Army Staff General Qamar Javed Bajwa, Chief of Naval Staff Admiral Muhammad Amjad Khan Niazi and Chief of Air Staff Air Chief Marshal Zaheer Ahmad Babar.
"A comprehensive briefing was given to the national and military leadership on the national security and regional dynamics, with focus on the ongoing situation in Afghanistan," a statement issued by the PM office read.
The prime minister appreciated the diligent efforts of the ISI for the national security and expressed his satisfaction over professional preparedness, the statement added.
Although no further details were provided, the high-level huddle focused on Afghanistan.
The presence of the chief ministers of K-P and Balochistan, the border provinces of Afghanistan, meant the Afghan refugee situation was one of the key talking points.
Read more: Don't repeat past mistakes, Qureshi tells Blinken
It was earlier estimated that between 500,000 and 700,000 new refugees could enter Pakistan in case the situation worsens. However, the Kabul fell without much bloodshed and contrary to earlier assessment there was no refugee pressure on Pakistan thus far.
The situation, nevertheless, may change if there is humanitarian crisis and economic meltdown.
COMMENTS
Comments are moderated and generally will be posted if they are on-topic and not abusive.
For more information, please see our Comments FAQ