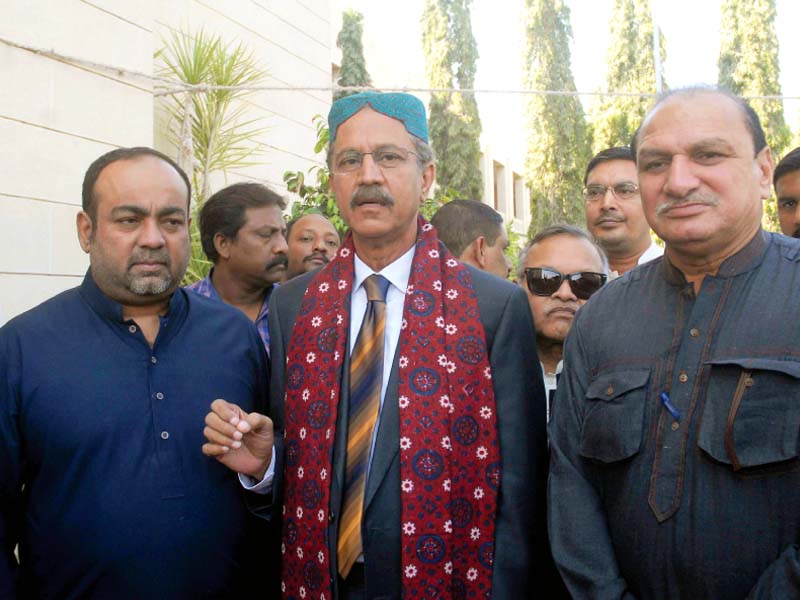 ---
KARACHI:
Former mayor of Karachi and deputy convener of Muttahida Qaumi Movement Pakistan (MQM-P) Waseem Akhtar has said that the federal government, governor Sindh and people of Karachi have strongly criticised and rejected the collection of fire and conservancy tax in K-electric (KE) bills. He was addressing a press conference at party's Bahadurabad office. Members of the Rabita Committee were also with at the conference.
He alleged that the provincial government has adopted all practices to loot Karachi people through government departments. Karachi that pays the highest revenue to the federal and Sindh government deserves welfare works not the levy of more taxes, he added. He said that all the revenue-making departments of KMC and district taxes are kept by the Sindh government.
Read Rain chokes city's arteries
He further said that K-electric is notorious in making the lives of people miserable. He warned, if KMC taxes are forcefully imposed through electricity bills, people might stop paying K-electric bills. He urged the federal government to immediately issue orders restraining collection of conservancy taxes through K-electric bills. He further said that the federal government must not to support the Sindh government in its act of robbing citizens of Karachi.
Speaking on the occasion, Rabita Committee member Muhammad Hussain said that Karachi contributes Rs250 billion to the province and more than Rs2,500 billion to the federal government in form of annual taxes but the city's state is miserable.
Published in The Express Tribune, September 24th, 2021.
COMMENTS
Comments are moderated and generally will be posted if they are on-topic and not abusive.
For more information, please see our Comments FAQ