 ---
ISLAMABAD:
Indian agents working for the notorious Research and Analysis Wing (RAW) feel dejected and abandoned by their parent spy agency, forcing them to live the rest of their lives in squalid conditions.
For people like Daniel, who served a four-year sentence in Pakistan, life has become miserable as now he has to drive a rickshaw while his wife works as a maid washing dishes, to earn some livelihood, an Indian news channel Pro Punjab said.
In an interview, Daniel, a Christian, who lives in an Indian Punjab village bordering Sialkot and Narowal area, claimed that he worked for his country's spy agency RAW, on lucrative promises of money and a government job, and was smuggled into Pakistan in 1992 to carry out the dirty work.
Also read: Modi under fire as heroin worth $3b recovered from friend's port
"We used to feel very proud while working for RAW," he said to a question, however, felt disheartened that his agency had abandoned him.
Daniel said he travelled back and forth across the border 10 times in a year, till he got caught in 1993 in Lahore. When questioned about his arrest, he said he did not utter a single word about being tasked by RAW to gather information from Pakistan, during the tough interrogation.
He said they were told to pose as smugglers or act like someone who crossed over to the other side by mistake. He said he was shifted from various jails and eventually released from Kot Lakhpat jail Lahore.
The former spy went on to say that in one of his earlier ventures into Pakistan, he barely escaped arrest and hid under a culvert as a Rangers team patrolled the area. "We hid there for over an hour till it was clear to move in the dark."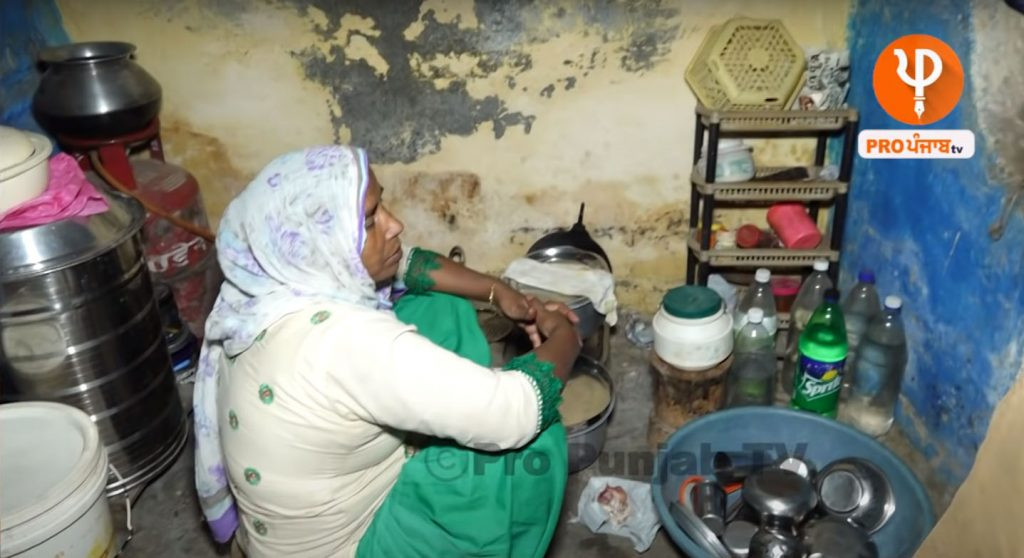 About the tasks assigned to him, he said he was asked to gather information about the location of various army units, their movement and said at times he was tasked to make friendly contacts with Pakistani working or retired military personnel and try to get any type of information.
Daniel said he and his other fellow agents also used to lure some Pakistanis to work for RAW and in those days since only the Indian side was fenced they faced no problem in smuggling people, as the Indian Border Security Force (BSF) always facilitated them.
Also read: Indian army accused of secretly filming women, children in IIOJK
He said after infiltrating into Pakistan they used to stay with their contact Lala Bashir in village Ali Abad near the Jassar railway station, from where they used to move to selected areas. He said they were also tasked to carry huge amounts of "PC"' – Pakistani Currency – to be used for subversive activities through RAW's sleeper agents.
He said that when they returned to India the BSF allowed them entry when they used code words. He said at times he was given the code word of "kalakar" and no one questioned as they knew that he worked for RAW.
Describing his experience of Pakistani people, he termed them very warm and friendly and said they shared the gifts brought to them by their family members in jail and treated them well.
However, years after his return to India, Daniel said no one bothered about the welfare of the people who risked their lives. He said he met local politicians including Pratap Singh Bajwa who was earlier a Member of the Legislative Assembly and asked them for some relief but to no avail.
The former RAW agent also said he had agreed to work for the spy agency as they promised good money, but at the end of the day, they paid him only Rs15,000 when he contacted the RAW office and got his signatures on a blank paper, and told him that it was the sanctioned amount for him. He regretted that he was neither paid the money he was promised nor compensated in any other way. During his jail term in Pakistan, his mother got a payment of a paltry Rs500 per month.
Also read: Five Indian spies released after completion of sentences, IHC informed
He recalled that he and another agent – 'Channa' who spent 18 years in Pakistani jail were also taken to New Delhi and asked to carry out bomb explosions in Pakistan. He said when they demanded Rs5 million in payment, they got no response.
"I feel abandoned and used," he said and hoped that if he gets some money at least he could build a home and live a decent life, or get a job for his elder son."
The story told by Daniel to the Indian channel is not the story of any single individual who got ditched. There are hundreds of other people who have been abandoned after being used. Similar stories can be heard from the Indian military personnel who work under deplorable conditions, with poor food, medical or other facilities, while in service or even after retirement.
Daniel, along with his wife now lives in a shabby single-room rented home and still has a faded picture on one of the walls; one where he is seen in a Pakistani jail, in shackles, as the only memoir of his past life.
COMMENTS
Comments are moderated and generally will be posted if they are on-topic and not abusive.
For more information, please see our Comments FAQ