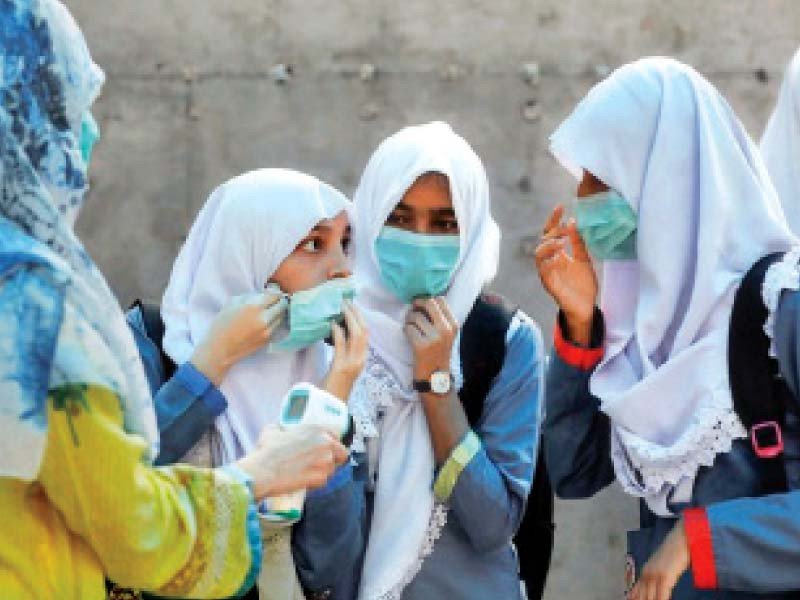 ---
TANK:
An under construction girls middle school was damaged in a blast in Khyber-Pakhtunkhwa's (K-P) Tank district late Tuesday night.
Talking to The Express Tribune, District Police Officer (DPO) Tank, Sahibzada Sajjad said the Government Girls Middle School Kalu Parangi located on the outskirts of Tank, which was under construction, had been targeted in an IED attack which left it partially damaged.
"The school building was not the target itself as the contractor was receiving calls from neighboring Afghanistan and the callers were asking for 'donations' which he did not comply with and as a result the school was attacked," he said. "Dynamite which is used for rock blasting and mining was used in the attack."
The targeting of a girls middle school has caused widespread panic among the locals of the area. In the past, girls' schools were frequently attacked in Swat, Peshawar, tribal districts and frontier regions.
Another police official, on the condition of anonymity, said with the transforming Afghan situation, security threats had increased and there was an increase in the number of extortion calls as well as targeted attacks at the police.
"Recently a police constable on polio security duty was gunned down by unidentified miscreants in Kohat. In the past, police constables were targeted in Peshawar and Dera Ismail Khan as well as Mardan district which show us the gravity of the situation," he said. "Police had already been informed about the security threats after the Taliban takeover of Kabul."
The police official further said, "Luckily the school was under construction and only a boundary wall was damaged. But still it is not a good sign. A case has been registered and an investigation team of CTD has been assigned with the task to investigate the matter."
He concluded that contractors in several tribal districts and adjacent ones were constantly receiving calls from extortionists.
Published in The Express Tribune, September 23rd, 2021.
COMMENTS
Comments are moderated and generally will be posted if they are on-topic and not abusive.
For more information, please see our Comments FAQ