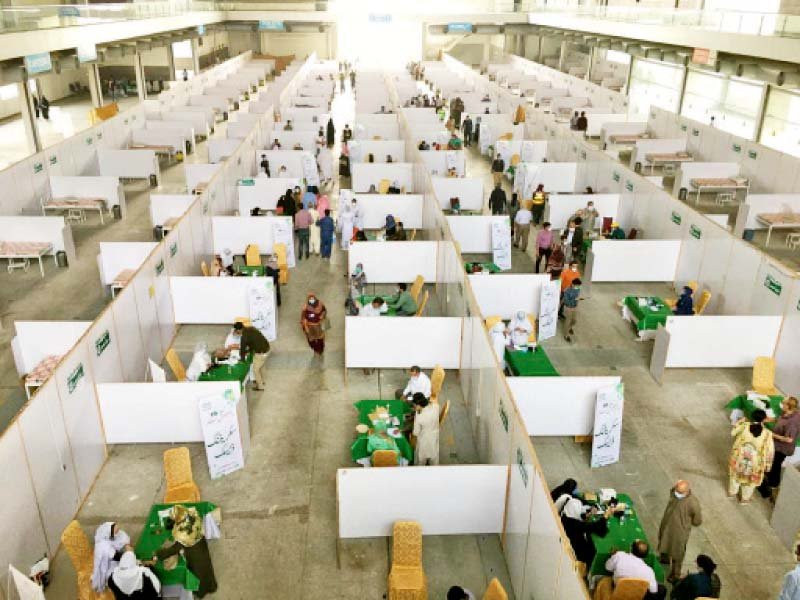 ---
ISLAMABAD:
The Islamabad High Court (IHC) on Tuesday dismissed a plea, declaring it non-maintainable against the mandatory administration of coronavirus vaccine.
The court in its order stated that scientists and researchers had prepared the vaccine to save human lives, which was declared safe by the World Health Organization.
It said the petitioner should trust the state policies, which had been formulated to save lives of citizens from the deadly pandemic.
During the hearing, IHC Chief Justice Athar Minallah inquired from petitioner's counsel Shaheena Shahabuddin if she had been administered the coronavirus vaccine to which she responded in the negative.
The court asked the counsel how she came to the court when the bar and bench had decided that no one would be allowed entry without the administration of vaccine.
Deputy Attorney General Syed Tayyab Shah said Shaheena could appear before the court through video link.
The female lawyer on the direction to get vaccinated maintained that she was not against the coronavirus vaccine but opposed the mandatory inoculation.
The chief justice said that the issue of jabs administration was being monitored globally and asked Shaheen how she could travel without vaccination.
Read More: WHO offers to set up more vaccination centres
He recalled that former US president Donald Trump was also against vaccination and observed that the female lawyer was helping spread the disease by not getting herself inoculated.
Now the one who is not vaccinating has become a follower of Donald Trump, the IHC CJ said, pointing out that the female lawyer had also taken off her mask.
The IHC CJ advised Shaheena to remain isolated to save the life of others.
Dismissing the plea, the court in its four-page order stated nowhere was there any research which showed that the vaccination posed a danger to human lives.
It said that those refusing the vaccination could impede government efforts to protect citizens from the pandemic and pointed out that opposition from some people had already hampered the anti-polio drive.
The court said that no incriminating evidence was presented by the petitioner and asked the people opposing the vaccination to trust the policies of the state.
COMMENTS
Comments are moderated and generally will be posted if they are on-topic and not abusive.
For more information, please see our Comments FAQ